Woman Killed In Solo-Vehicle Crash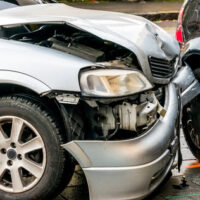 Speed is a factor in many car accidents, especially when Ford Mustangs and other sports cars are involved. High speeds can cause a driver to lose control and get into a fatal crash.
Sadly, this was recently the case in Houston, when a woman was killed in a solo-vehicle crash.
The fatal accident happened on the morning of April 15 on South Wayside Drive.
A 25-year-old woman was driving a Ford Mustang on Wayside Drive when she lost control. She went off the road and landed in a ditch, where she hit a metal culvert drain pipe. The impact caused the car to bounce back onto the road.
The woman died at the accident scene. While police do not believe alcohol played a role in the crash, they do think speed was a factor. The accident is still under investigation.
Factors in Solo-Vehicle Accidents
Solo-vehicle crashes often involve vehicles running off the road. The biggest factors are falling asleep, alcohol use, speed, curves in the road curve, speeding vehicles, rural roads, high speed limit roads, and adverse weather conditions. Adverse weather conditions are especially problematic for younger drivers. Combined with speeding, these crashes are known to cause fatalities.
Curved roads are more likely to be run off the road crashes. Among accidents that occurred on curved roads, more than 90% caused vehicles to run off the road. Visibility is also a factor, with many solo-vehicle crashes occurring at night.
Gender and age are also factors. Males are more likely than women to get into solo-vehicle crashes. Younger drivers—between the ages of 15 and 24—also face a high risk.
Reasons for Going Off the Road
There are various reasons why a vehicle would run off the road. One of the most common reasons is avoiding a vehicle, object, or animal in the road. Overcorrecting a vehicle is another reason, as is lack of focus on the road due to distracted driving. Alcohol, fatigue, and sleep are also factors. Alcohol use is especially significant, with high differences between those who are sober and those who have alcohol in their system. This indicates that the drivers who use alcohol are more likely to be involved in run off the road accidents.
Weather and road conditions, such as rain, snow, ice, curves, and narrow roads all increase the probability that a driver may make an error and cause a vehicle to go off the road.
Contact a Personal Injury Lawyer
Speeding and reckless driving can make it harder for drivers to avoid accidents. They can easily lose control and crash, causing serious injuries and even death.
A Houston auto accident attorney from The West Law Office, PLLC can give you the right legal advice after experiencing a crash. We'll help you get the best outcome possible so you have adequate financial recovery. Schedule a free consultation with our office today. Call 281-347-3247 or fill out the online form.
Source:
abc13.com/deadly-houston-crash-fatal-wreck-woman-dies-on-south-wayside-drive-southeast-car/11751586/