Rugby Player Killed In Crash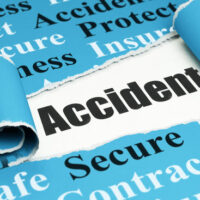 Drivers who are on public roadways must follow the rules at all times. When police signal for a driver to pull over, it is hopeful that the driver will comply and pull over. This does not always happen, though, and it can result in a police chase.
A multi-vehicle crash in Houston has killed a former rugby player and injured at least five other people. The fatal accident occurred on the evening of April 22.
The police chase started in Katy at the intersection of Greenhouse and Little York roads when police tried to conduct a traffic stop. The driver, a 16-year-old boy, and two others were inside the vehicle that police tried to stop. What then followed was a pursuit that led police throughout Harris County.
The teen got far ahead of police during the pursuit and traveled at speeds exceeding 100 miles per hour. The boy rear-ended a vehicle and then crashed into two other vehicles. A fourth vehicle then hit one of those vehicles. The chase ended near Greenhouse Road and Kieth Harrow Boulevard.
Life Flight and Cy-Fair Fire Department arrived at the accident scene to tend to the victims. The three suspects, all teens, were taken to a local hospital with non-life-threatening injuries.
One of the victims, a woman, was taken to Memorial Hermann Hospital in Katy. One person was killed in the crash. He has been identified as Pedrie Wannenburg, 41, a former South African rugby player. He and his 8-year-old son were airlifted to Texas Medical Center, where Wannenburg later died. His son is in critical condition.
The 16-year-old driver has been arrested and is facing multiple criminal charges, including  felony murder, serious bodily injury, reckless aggravated assault, and three counts of aggravated assault with a deadly weapon.
Dangerous Car Chases
Sadly, car chases like this are common—and so are the outcomes. Data show that police chases often kill suspects, police officers, and even innocent bystanders. Thousands of people have been killed in police pursuits over the years. The practice continues, even though nothing is done to stop the violence. Essentially, police officers are willing to take innocent lives while trying to catch someone else.
It just leads to a cycle of recklessness. Drivers go faster and faster to avoid police, so that makes police officers act more reckless as well. This makes the roadways dangerous. The sad part is that many of these car chases are due to non-violent offenses, but the nature of a police chase makes the situation violent.
Contact a Personal Injury Lawyer
Police pursuits often involve high speeds and when a crash occurs, it can be deadly, as seen in this case. Sadly, many people were involved in this crash, causing serious injuries and death.
Whether you were involved in a minor or major accident, a Houston auto accident attorney from The West Law Office, PLLC can assist you with financial recovery. To schedule a free consultation with our office, fill out the online form or call 281-347-3247.
Source:
click2houston.com/news/local/2022/04/23/1-killed-6-injured-after-crash-in-nw-harris-county-deputies-say/