Teen Killed In Crash While Running From Dog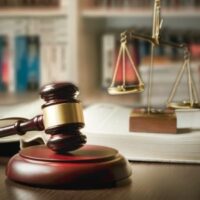 Not all dogs are man's best friend. Some are mean trouble makers looking to attack someone. When a person is running from a dog, they may be so focused on getting away from the dog that they become unaware of what is around them. They may even get into an accident trying to get away from the aggressive canine.
This was recently the case in Houston, when a teenager got hit and killed by a vehicle while running away from a dog. The fatal accident occurred on the evening of July 19 on Alief Clodine Road.
A 16-year-old boy was being chased by a dog in the 14100 block of Alief Clodine Road when he ran into the road. He was hit by a Chevrolet Silverado pickup truck. The teen died at the accident scene.
The driver fled the crash site. The vehicle is identified as a white Chevrolet Silverado between 2007 and 2014. The crash is under investigation.
Hit and Run Accidents
There are a couple elements involved in this case. First of all, there is a dog attack. Second, the teen was hit by a driver who fled the accident scene.
When a motorist is involved in an accident, they are supposed to stop and remain at the accident scene under Texas law. They must provide medical aid to anyone who is injured as well as exchange information with the other parties involved. If the police are called, drivers must stay at the scene and assist with a police report.
However, not everyone follows these laws. When a person flees the accident scene without stopping, they are considered to be a hit and run driver. Fleeing an accident scene is against the law. When death or serious injury is involved, it is a felony punishable by up to 10 years in state prison. If the injury is not serious, it is a felony punishable by up to one year in a county jail.
So why do some drivers refuse to stop after being involved in an accident? There are a few reasons:
They don't have a valid driver's license.
They are underinsured or have no auto insurance at all.
They have a warrant for their arrest or are in trouble with the law in some other way.
They are illegal immigrants.
They are under the influence of alcohol or drugs.
They panicked and didn't know how to react.
Contact a Personal Injury Lawyer
It's an unfortunate situation to have to run away from an attacking dog, only to get hit and killed by a motorist. On top of that, the motorist fled the scene in this case, leaving the teen to die.
If you or a loved one was injured in a hit and run crash, seek legal help from a Houston hit & run attorney from The West Law Office, PLLC. These accidents can be hard to fight. Let us help with liability issues. Schedule a free consultation by calling 281-347-3247 or filling out the online form.
Source:
kwtx.com/2022/07/20/houston-teen-chased-by-dog-dies-after-being-hit-by-pickup-truck/