Off-Duty Sergeant Killed in Motorcycle Crash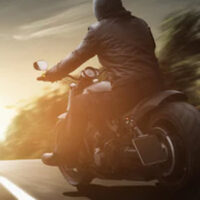 Motorcycles offer fun and freedom — until a crash occurs. When a motorcycle is involved in an accident with a larger vehicle, the motorcyclist hardly ever walks away unscathed. They often suffer catastrophic injuries and even death.
Unfortunately, a recent motorcycle crash in Texas has led to fatality. An off-duty sergeant was killed in the crash in Pearland on the afternoon of January 2.
The Harris County Sheriff's Office sergeant had just finished leading a funeral procession. He was heading home on his motorcycle when he collided with an SUV at the intersection of Shadow Creek Parkway and Kinsley Drive. He was taken to Memorial Hermann Hospital, where he later died.
The driver of the SUV remained at the accident scene. The cause of the crash is still under investigation. It is unknown who was at fault. No intoxication was involved.
The 51-year-old man worked the night shift at the Emergency Dispatch Center. He was a 20-year veteran, joining the Sheriff's Office in March 2000. He was also a veteran of the U.S. Army. The sergeant is survived by his three children and his wife, who is a Houston Police Department Officer.
Causes of Motorcycle Crashes
Motorcycle accidents can happen for a variety of reasons. In many cases, the other driver is at fault, but there are instances where the motorcyclist can be negligent.
One common cause is speed. Motorcycles are much smaller than other vehicles, so it's easy for drivers of passenger vehicles to overlook a motorcycle, especially when high speeds are involved. Motorcycles may also speed and lose control, causing serious accidents.
Unsafe lane changes can also cause motorcycle crashes. It is important for drivers to check before changing lanes. Motorcycles cannot be seen in blind spots, so they can easily be involved in a crash.
Drinking and driving is also a common issue. Many motorcycle crashes involved intoxication by one of the motorists. Alcohol and drug use impairs judgment, which can make crashes more likely to occur.
Left turn accidents are also common. These occur when a vehicle turns left in front of a motorcycle. The driver does not see the motorcycle coming, since it is much smaller than passenger vehicles and not anticipated. These accidents are often deadly due to the impact involved.
Motorcycles are also prone to accidents caused by road conditions. While potholes and debris on the roads may not be major obstacles for passenger vehicles, motorcycles can easily spin out and lose control in these conditions. Slick roads and crumbling pavement can also cause havoc for motorcyclists.
Contact a Motorcycle Accident Lawyer
Motorcycles are fun to ride, but they can be deadly, as seen in this case. When a motorcycle collides with a much larger vehicle, such as an SUV, the results can be fatal.
If you or a loved one was injured or killed in a motorcycle accident, seek legal help from the Houston motorcycle accident attorneys at The West Law Office, PLLC. We will fight for your rights to compensation. To schedule a free consultation, fill out the online form or call 281-347-3247.
Resource:
click2houston.com/news/local/2021/01/02/off-duty-harris-county-sheriffs-deputy-killed-in-crash-in-pearland-officials-say/