Woman Killed in Solo-Vehicle Crash in Texas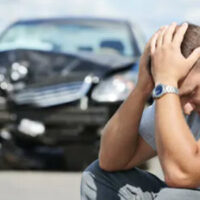 A car accident does not have to involve multiple vehicles. In many cases, drivers are seriously injured or even killed in solo-vehicle crashes.
Sadly, this was recently the case in Texas. A woman was killed after hitting a pole while driving in a Fort Worth suburb.
The fatal accident occurred on the afternoon of September 2. A 32-year-old woman was driving an Infiniti Q70 in the 1300 block of Bedford-Euless Road in the suburb of Hurst when she crashed into a light pole. She was ejected from the vehicle. She suffered blunt force injuries. She was taken to a local hospital, where she later died. The woman was the only occupant of the vehicle.
Factors in Solo-Vehicle Crashes
There are several situations in which just one vehicle can be involved in a crash. In many cases, the driver drifts off the road and goes down an embankment or hits a pole, sign or even a building. A solo-vehicle crash can also occur when a driver hits rocks, animals or other road hazards.
Like all crashes, driver error is at play in solo-vehicle crashes. Because there are no other vehicles involved, the driver who crashes is most likely going to be considered liable for the accident. These crashes can be caused by a variety of factors, such as speeding, fatigue and driving while under the influence. Weather and road conditions may also play a role. These include narrow lanes, sharp curves, potholes, ice, rain and snow.
Proving Liability
In most cases, the driver in a solo-vehicle crash will be determined to be at fault. You will need to prove otherwise. It is possible that you could claim that someone else's negligence led to the crash, but how?
It is possible that someone caused you to get into an accident, even if they themselves were not involved. For example, if a vehicle veered into your lane, almost hitting you, and you swerved to get out of the way but end up hitting a pole, you could claim that the other driver was at fault. However, this can be hard to prove, since it's likely the other vehicle won't stop.
You could also claim that a defect caused your crash. If you regularly maintain your vehicle, but it suddenly stopped braking or would not steer properly, causing you to crash, then you could claim that your vehicle was defective. If it can be proven that a defect caused your vehicle to crash—and not your negligence—then the manufacturer could be held liable for your injuries and damages.
Contact a Personal Injury Lawyer
Solo-vehicle crashes can often be prevented. When a person is injured in such a crash, it can be difficult to recover compensation.
If you or a loved one has been injured or killed in any type of crash, get the legal help you need from the experienced Houston auto accident lawyers at The West Law Office, PLLC. We can assist you in recovering compensation for damages. To schedule a consultation, fill out the online form or call 281-347-3247.
Resource:
star-telegram.com/news/local/crime/article245453560.html
https://www.houstonpersonalinjury.law/driving-safely-in-bad-weather/