Woman Killed In Motorcycle Accident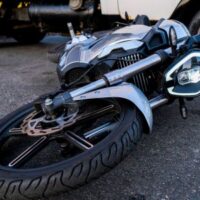 Motorcycle accidents can happen in a variety of ways. Riders are often injured after getting ejected from their bikes, as there are no enclosures to protect them, unlike a passenger vehicle.
Sadly, this was what recently happened to a woman in Houston. A woman was killed after she was ejected from her motorcycle, going off an interstate. The fatal accident occurred on the evening of August 12 on Interstate 10.
The motorcyclist was traveling westbound on Interstate 10, near the Gregg Street exit, when she was ejected. She went off the interstate and died at the accident scene. Her body was found nearby.
Ejections From Motorcycles
Unlike passenger vehicles, motorcycles have no seatbelts, doors, or a roof. This makes them deadly in the event of a crash. There is nothing to hold them in and protect them, so they get ejected in an impact. Ejection from a motorcycle is a common way to get seriously injured. If a motorcycle comes to a sudden stop and the rider is ejected from the motorcycle, the rider will hit anything in their path, whether they are in the air or the ground. This means a rider may hit a vehicle, pole, tree, or other object even before coming into contact with the road below.
A motorcycle rider's best defense is wearing the right gear. Helmets can help prevent fatal head injuries. A padded jacket (with armor) as well as leather pants and sturdy boots can do a lot to prevent common ejection injuries, such as road rash. Even in the hot summer months, riders should try to wear appropriate gear, as shorts and flip flops don't mix well with motorcycles.
A motorcycle ejection can happen in various ways, such as:
A vehicle pulling out in front of a motorcycle
A driver opening a door in front of a motorcycle
A motorcycle losing balance due to rain, ice, and other weather conditions
Potholes or debris on the road
Uneven pavement
Loose asphalt
Being rear-ended by a large vehicle
Depending on how the crash occurs, what is hit, and the speeds of the vehicles involved, getting ejected from a motorcycle can cause a rider to suffer serious injuries, such as:
Back injuries
Spinal trauma
Broken bones
Eye and facial injuries
Foot and leg injuries
Traumatic brain injuries
Paralysis injuries
Concussions
Amputations
Lacerations
Death
A motorcycle ejection can result in significant damages. Besides medical bills, you will likely be dealing with property damage, lost wages, and pain and suffering. Contact a lawyer to learn more about the damages you can claim.
Contact a Personal Injury Lawyer
Motorcycles are inherently dangerous vehicles. They have no enclosures, making it easy for riders to get ejected. Ejection injuries can be serious or even fatal in nature.
Motorcycle crashes can result in significant damages. Make sure you receive the compensation you desire with the right legal help from a Houston motorcycle accident attorney from The West Law Office, PLLC. We'll provide you with experienced legal representation. Schedule a free consultation today by calling 281-347-3247 or filling out the online form.
Source:
click2houston.com/news/local/2022/08/13/motorcyclist-dies-after-bike-reportedly-goes-off-i-10-hpd-says/