Woman Killed In Houston Solo-Vehicle Crash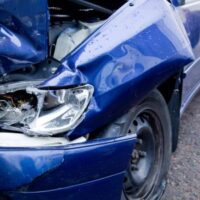 Getting behind the wheel of a vehicle is something that many of us do every day. We often think nothing of it. But driving is a task that takes a lot of focus, awareness, and effort. One wrong move can lead to a fatal crash.
Sadly, this was recently the case in Houston. A woman was killed after she crashed her car into several poles and signs. The fatal accident happened on the morning of October 5 near Sharpstown.
A 25-year-old woman was driving a Hyundai near 9500 Richmond Avenue when she went off the road for unknown reasons. The vehicle hit a light pole. It then hit two signs and a second light pole before flipping over and landing on its side. One pole was hit so hard that it came out of the ground.
The Houston Fire Department responded to the crash site. However, the woman died at the accident scene. Nobody else was involved in the crash. The accident is still under investigation.
How to Avoid Veering Off the Road
Veering off the road is something that can be easily prevented but this type of crash happens quite often. A driver can be tired or distracted, causing a serious crash. Some lucky drivers escape these accidents with minor injuries. Others get seriously injured or killed.
So how can you avoid being a victim? Here are some things you can do to keep your vehicle on the road and not in a ditch or down a hill.
Get a good night's sleep before driving. In this case, the accident happened at around 3:30 in the morning, which can be a dangerous time to be on the road. The woman was likely tired when she veered off the road. By getting adequate sleep before you get behind the wheel, you can stay awake and alert.
Get off the road if you feel tired while driving. If you are alone, take a quick power nap or get out of your vehicle and walk around. Both these options can help you feel energized.
Take regular breaks when driving long distances. Even if you're not tired, take breaks often. Walk around or at the very least, get out of your vehicle. This will make you less likely to feel fatigue.
Always maintain a safe speed. Even if you are not tired, you can still veer off the road due to excessive speed. Make sure to adjust your speed based on road and weather conditions. Slow down in rain, fog, and ice. You should also reduce your speed at night when visibility is limited.
Avoid distractions. Using a phone or other devices can cause you to lose focus and go off the road.
Contact a Personal Injury Lawyer
Deadly car accidents do not have to involve multiple vehicles. A driver may lose control and crash into multiple objects, causing deadly accidents.
Don't handle a car accident on your own. Insurance companies often offer lowball settlements. Get the compensation you need from a Houston auto accident attorney from The West Law Office, PLLC. Call 281-347-3247 or fill out the online form to schedule a free consultation.
Source:
fox26houston.com/news/fatal-crash-on-richmond-ave