Woman Killed After Getting Rear-Ended, Exiting Vehicle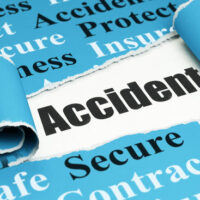 When your vehicle experiences a flat tire or mechanical trouble on a busy highway, what should you do? Should you keep driving to your destination at a much slower speed or should you pull over and call for help?
Either of these situations could get you injured. If you are on the side of the road, drivers will still run into you, especially at night when visibility is limited. If you go slow on the highway, drivers may not be able to slow down in time, causing you to get rear-ended.
Sadly, this recently happened in Houston. A woman was killed after she was involved in a multi-vehicle crash. The fatal accident occurred on the morning of April 15 on IH-10 East.
The accident happened on the East Freeway at the Beltway. The woman was driving slowly on the freeway, possibly due to a flat tire or car trouble. This caused her to get rear-ended by a Chevy pickup truck. The woman exited her vehicle, an unknown truck, and was then hit by another vehicle on the freeway. She was killed in the crash.
At first, it was considered to be a four-vehicle crash, but now it is believed to be a three-vehicle crash. All of the eastbound lanes of the freeway were shut down for several hours.
Car Trouble on the Highway
Unfortunately, car trouble never comes at a good time. It may happen at night, when you're tired and just trying to get home. It could happen on a busy highway where vehicles are going at speeds exceeding 65 miles per hour. This is a scary situation that could be dangerous or even deadly, as seen in this case.
When you start to experience car trouble on the highway, here are some things you can do to stay safe:
Pull to the right shoulder.
Try to stay inside your vehicle.
If you must exit the vehicle, exit on the passenger side, away from traffic.
Call for assistance. You may have roadside assistance through your insurance company or AAA. There may be local numbers you can call to get free roadside assistance.
If you are not working on your vehicle, stay inside it and put on your seat belt.
What if there isn't a shoulder where you can pull over? If there is a small lane where you can pull over, such as by a guardrail, do it. However, you should exit your vehicle and stay away from it. Use your hazard lights at your discretion. The lights may be helpful to some extent, but they could also attract drunk drivers.
Contact a Personal Injury Lawyer
Freeways can be dangerous for motorists and pedestrians alike. Motorists like to go fast on freeways, so going too slow can be a recipe for disaster.
A Houston car accident attorney from The West Law Office, PLLC can assist you if you have been injured in a crash. To schedule a free consultation, call 281-347-3247 or fill out the online form.
Source:
abc13.com/houston-traffic-fatalities-wreck-on-ih-10-east-at-the-beltway-person-killed-fatal-crash/13131919/