Boy Killed In Crash In Kingwood Area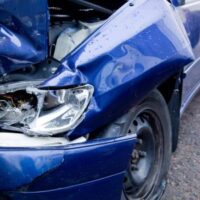 When parents drive with their children, they need to be extra careful. They should not be speeding, running stop signs, or engaging in other dangerous behaviors. This can cause serious or even fatal accidents.
Sadly, a boy was recently killed in a crash in the Kingwood area. The car he was riding in collided with a truck due to a right of way issue. The fatal accident occurred on the evening of April 19 in the 21700 block of Loop 494.
A Ford Mustang was traveling east on Hamblen Road. It is believed that the driver possibly ran a stop sign or failed to yield the right of way. It collided with a Dodge Ram pickup truck traveling northbound on Loop 494.
The passenger in the Mustang, an 11-year-old boy, was taken to HCA Houston Healthcare Kingwood, where he later died. The driver of the Mustang, a 46-year-old man, and the driver of the Dodge, a 60-year-old man, were taken to a local hospital with minor injuries. No criminal charges have been filed at this time.
Tips for Riding With Children
As a parent, you have a lot on your mind. You may herd your children into the car and leave the driveway without thinking about their safety. However, car accidents happen on a daily basis. While you can't always prevent them from happening, you need to do your best to keep your children as safe as possible. Here are some tips to help:
Buckle up. If your children are young, make sure they are in an appropriate car seat. If they are older, they should be in seat belts. This may be obvious, but many people still don't use seat belts despite it being illegal not to do so. Plus, car accidents are the leading cause of death among teenagers, so be sure every occupant is buckled up.
Keep items secure. Any loose odds and ends in the car can become projectiles in the event of a crash or even if you have to just slam on your brakes. Place loose items in the trunk. Heavy items should be placed on the floor.
Avoid texting and driving. Resist the urge to pick up your phone while driving. Either shut it off or put it away. Distracted driving is not only a leading cause of accidents, but it also teaches children bad habits once they get their driver's license.
Always look around your vehicle. Many children are killed when hit by a car backing up. Take care to make sure no children are behind your vehicle, even if you have a backup camera.
Contact a Personal Injury Lawyer
Motorists need to be mindful of their driving behavior, especially when children are in the car with them. Not following traffic signals or driving aggressively can cause accidents that can seriously injure or kill children.
Get the legal help you need from a Houston car accident attorney from The West Law Office, PLLC. You deserve compensation for your injuries, pain, and suffering. Fill out the online form or call 281-347-3247 to schedule a free consultation.
Source:
click2houston.com/news/local/2023/04/20/11-year-old-boy-killed-in-kingwood-crash/