Police Officer Injured In Sugar Land Accident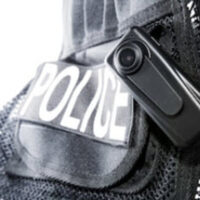 Sometimes police officers put themselves in harm's way when they try to protect citizens. They may block a lane in the road after an accident, only to get hit by a vehicle.
A police officer and two other people were recently injured in a crash in Sugar Land. The incident happened on the morning of March 20 on US-59, near Highway 90.
First, there was a solo-vehicle accident that was likely caused by alcohol. The driver lost control and hit a wall. The driver was taken to perform a sobriety test.
A Sugar Land police officer remained at the accident scene. He parked his patrol car in the HOV lanes to block them so that the disabled vehicle could be removed.
The patrol vehicle was then hit by a pickup truck. The officer was inside the vehicle at the time. He was removed from the vehicle and given emergency care. At the same time, a woman was driving a Jeep when she collided with the pickup truck.
The police officer and the woman driving the Jeep were airlifted to a local hospital in critical condition. The police officer has already had one surgery and will undergo another soon. The driver of the pickup truck was hospitalized with non-life-threatening injuries. All southbound lanes of US-59 were closed for an unknown period of time as the accident was cleared.
Dangers Police Officers Face
It's sad to hear of a police officer getting injured while on duty. Car accidents are just one of the dangers that police officers face on a daily basis. The coronavirus pandemic has made Americans angry in general, so this has caused many people to become more violent, especially toward police officers. And with the numerous killings of innocent people by police officers in recent years, police officers need to be on high alert.
There has been a lot of anger and violence toward police officers. Deliberate assaults and attacks are not uncommon. Many citizens protest acts of injustice and attack police who try to stop them. Shootings and other weapon-based assaults are also common.
In short, police officers are in danger every day. As one of the most dangerous professions, it's not uncommon for police officers to get injured or killed while on the job.
Despite the negative attitudes toward police officers, motorists on the roadways should be mindful of police cars and keep away from them. They should switch lanes and follow any instructions to stay out of harm's way and protect the lives of police officers and others.
Contact a Personal Injury Lawyer
Police officers have a dangerous job. They are often on busy roadways responding to car accidents and this puts them at risk for serious injuries.
When a car accident is caused by another party, you may be able to receive compensation for damages. The Houston auto accident attorneys at The West Law Office, PLLC can help. Schedule a free consultation with our office today. Call 281-347-3247 or fill out the online form.
Resource:
khou.com/article/traffic/traffic-alert-us-59-closed-after-crash/285-c2512ce5-4b78-403c-a4d4-8fad639a908d