1 Killed, 1 Injured In Multi-Vehicle Crash In Houston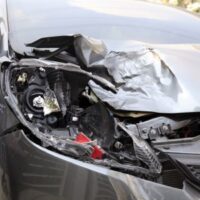 Multi-vehicle crashes can be caused by a variety of factors. While speeding and drunk driving are common causes, one factor that is not often talked about is poor visibility. When the sun goes down, certain intersections can get very dark. This limited visibility can greatly affect drivers and cause serious crashes.
Unfortunately, this was recently the case in Houston. Three vehicles collided at the intersection of West Little York Road and Greenhouse Road on the evening of March 12. One person was killed and another was injured in the crash.
The accident occurred when a Range Rover traveling eastbound on West Little York Road crossed over the westbound lanes. It then collided head-on with a Honda HRV and flipped over, landing on its roof.
At the same time, a Toyota Camry sideswiped the Honda. After the crash, the Range Rover caught fire, which spread toward the other two vehicles. The driver of the Range Rover, who was ejected, died at the accident scene. The driver of the Honda was hospitalized with serious injuries. Three people from Toyota Camry—an adult and two juveniles—were not injured but were taken to a local hospital as a precaution.
The crash is still under investigation. However, police believe the limited lighting at the intersection was a factor in the accident.
Poor Visibility While Driving
Driving safely depends on good vision and being able to see clearly. When a driver cannot see what is in front of them, accidents are more likely to occur. That's why car crashes are more likely to occur at night when it's dark rather than during the day, when the sun is out and it's light outside. In fact, the fatality rate is three times higher at night compared to during the day.
Why is driving at night so dangerous? It's because the darkness makes it more difficult for motorists to judge distances, identify roadway obstacles, and react to other motorists. This is because our eyes do not always function well enough to adapt to dim roadways and bright lights. Because of this, driving with headlights does not guarantee safety, since standard headlights offer visibility of just 250 feet.
To account for decreased visibility, drivers can do several things to help them get to their destination safely, including:
Being patient
Slowing down
Staying in their lane
Looking out for drivers attempting to make sudden lane changes
Remaining alert, whether or not a route is familiar
Not getting distracted while behind the wheel
Contact a Personal Injury Lawyer
A lack of visibility can greatly influence driving. Unfortunately, drivers, motorcyclists, bicyclists, and pedestrians can all be affected by darkness, which is why adequate lighting is necessary.
Involved in a car accident? The Houston auto accident attorneys at The West Law Office, PLLC can help. Make sure you receive the attention and compensation you need for your injuries. Fill out the online form or call 281-347-3247 to schedule a free consultation with our office.
Resource:
click2houston.com/news/local/2022/03/13/hcso-1-dead-1-seriously-hurt-in-3-vehicle-crash-caused-by-poor-lighting-at-nw-harris-county/