Police Deputy Injured In Chain Reaction Crash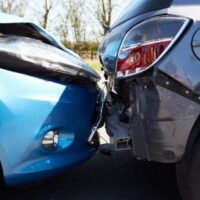 Ideally, everything will go smoothly when we're driving on the roadway. However, sometimes the unexpected can happen, such as mechanical failure. When this happens, it can cause a serious crash involving multiple vehicles.
This recently happened in Harris County. Seven vehicles were involved in a chain reaction crash on the evening of September 13. The accident happened on Highway 6 N at FM 529 in front of Home Depot.
A deputy's patrol vehicle was involved in the multi-vehicle crash. It started when an SUV sustained a mechanical failure, causing it to rear-end a vehicle. The impact caused the vehicle to veer to the right. The SUV also rear-ended a Chevrolet Tahoe, which was the deputy's patrol vehicle. The Tahoe was in the left turn lane at the time, causing it to hit other cars in that same lane.
The SUV with the mechanical issue caught fire, spreading to the deputy's Tahoe and burning it as well.
The deputy and two other people suffered minor injuries. They were taken to a local hospital for treatment. Roads were shut down due to the accident, but they later reopened.
Understanding Chain Reaction Crashes
A chain reaction accident is one that involves three or more vehicles and causes a series of crashes. For example, one vehicle will rear-end another, and that rear-ended vehicle will then rear-end the one in front. There can be so many vehicles involved that it can be very difficult to determine who is liable. It's not uncommon for several drivers to ultimately be at fault.
These crashes are most likely to occur at traffic stops or on narrow roads with adjacent lanes of traffic. There are two common scenarios. In the first one, a driver is coming into a lane of stopped traffic too fast. They rear-end a stopped vehicle, with the force of the crash pushing the crashed vehicle into the one ahead of it. In the second scenario, a driver slams on their brakes unexpectedly, causing them to get rear-ended by the driver behind them. The vehicles pile up behind the initial rear-ending driver, as the drivers are not able to stop in time to avoid subsequent accidents.
There are other factors that can cause multi-vehicle accidents and pileups. They include tailgating, or following too closely, as well as broken brake lights, distracted driving, speeding, and texting. Poor weather conditions can also be a factor. Black ice or rain can cause slippery roads and pileups. In these cases, though, nobody may be held liable, so the drivers would seek compensation from their own insurance companies.
Contact a Personal Injury Lawyer
Chain reaction crashes can happen in heavy traffic and when drivers aren't paying attention. These are typically rear-end accidents that can result in serious injuries.
Contact a Houston auto accident attorney from The West Law Office, PLLC if you have been involved in a car crash. We'll help you with physical and financial recovery. Schedule a free consultation by calling 281-347-3247 or filling out the online form.
Source:
abc13.com/harris-county-crash-deputy-involved-in-fiery-seven-vehicle-highway-6/12228176/