Motorcycle Accidents: What To Do After One And How To Avoid Them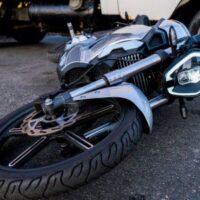 Motorcycles are fun to ride, but they are not the safest form of transportation. Motorcycle crashes are common in Texas and other parts of the country that experience warm weather.
Motorcycles can travel at very high speeds—up to 350 miles per hour. This speed often leads to serious accidents. In fact, motorcycle riders are 27 times more likely to be involved in accidents than other motorists. While fatalities caused by motor vehicles have decreased, deaths caused by motorcycle accidents have been on the increase.
If you ride a motorcycle, you need to be safe. Read on to learn more about what to do after a motorcycle accident and how to protect yourself in the event that you are involved in one.
Protecting Yourself
The best thing you can do to protect yourself is to wear a helmet. Under Texas law, you are not legally required to wear a helmet if you are at least 21 years old, have taken a safety course, and have medical insurance. However, helmets offer more protection and can help prevent brain injuries and death.
You should also wear proper eye protection, a jacket, pants, and gloves. You should also wear boots that are tall enough to provide ankle coverage but have low heels. If riding in inclement weather, protect yourself with rain gear.
After an Accident
Even if you go to great lengths to protect yourself, a motorcycle accident can still occur. Here are some things to do after a crash:
Check on everyone involved and call for medical help, if necessary.
Exchange information with the other driver.
Get all the names and addresses of any witnesses.
Call the police and have them file a report.
Take photos and videos of the accident scene.
Seek medical attention, even if you feel fine.
File a claim with your insurance company as soon as possible.
If your insurance company isn't handling your claim properly, contact a motorcycle accident attorney to file a lawsuit.
Keep records of all your damages, including medical bills, lost wages, and other expenses. 
Financial and Legal Protection 
If your insurance company is forcing you to settle for a lowball amount, you need to protect your legal rights. A skilled motorcycle accident attorney can assess your case and help you get proper compensation for your injuries and other damages.
Motorcycle accidents can cause a lot of damages. Your motorcycle may be totaled. You may suffer from internal injuries, amputations, back and neck injuries, and mobility issues. The right legal help can ensure you get properly compensated. 
Contact a Personal Injury Lawyer 
Motorcycle crashes can be much more serious than car accidents. Because the rider is not protected, they can be ejected and suffer catastrophic injuries or even death.
The Houston motorcycle accident attorneys at the West Law Office, PLLC can help you get the compensation you need to pay for damages. We have the necessary experience to fight your case. Schedule a free consultation by calling 281-347-3247 or filling out the online form.
Resource:
pulseheadlines.com/motorcycle-accident-in-houston-what-you-need-to-know/77883/