Most Dangerous Days to Drive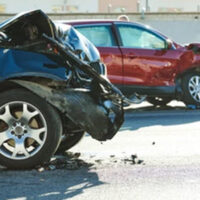 Many people love to drive. They enjoy the freedom of being able to go where they please. Then there are those who are scared to drive. They try to avoid traffic and times when there could be dangerous drivers on the road.
So this begs the question: Are there times when the roadways are more dangerous than others? Yes, there certainly are. Holidays and certain times of the year make the roadways less safe. Here's a look at the most dangerous days to drive.
Memorial Day Weekend
Memorial Day weekend is often seen as the unofficial start of summer, with people gathering for barbecues and pool parties. These get-togethers often involve alcohol, making Memorial Day and the days leading up to it some of the most dangerous days to be on the roadways.
Fourth of July
Fourth of July is another unsafe day to drive. Again, there are many outdoor celebrations taking place, with many involving alcohol. People tend to drive at night, after fireworks, which compounds the problem and causes many accidents to occur.
Thanksgiving 
The days before and after the Thanksgiving holiday are also dangerous. People are traveling on the roadways to visit family. Not only is there heavy traffic, with sometimes as many as 50 million people traveling by car in the United States, but also alcohol consumption. Be extra alert as you wade through cars and drunk drivers.
Christmas/New Year's
The period between Christmas and New Year's Day is also a dangerous time to be on the road. There is the usual danger of drunk drivers celebrating the holidays, but there are other dangers to keep in mind as well, from winter weather hazards to stressed-out shoppers driving aggressively. It's important to stay alert when driving during this time.
St. Patrick's Day
When you think of holidays. St. Patrick's Day likely doesn't come to mind. But believe it or not, it's a dangerous day to be on the road. This is despite the fact that March is typically one of the safest months of the year in terms of car accidents. Studies show that alcohol-related crashes are high on March 17, so avoid traveling after dark on this day if at all possible.
Super Bowl Sunday
Super Bowl Sunday may also come as a surprise as being a dangerous day, but traveling to and from those parties can be dangerous, as there is likely high levels of alcohol use as well as stress and anger from a team losing. Stay at home and host your own party if possible.
Contact a Personal Injury Lawyer
Driving can be dangerous any day of the week, day or night. However, there are certain times in which it's a good idea to be extra cautious or stay off the road altogether.
If you have been involved in a moderate to severe accident, you can benefit from an experienced lawyer. Seek legal help from a Houston auto accident attorney from The West Law Office, PLLC. We can assess your case and reconstruct the accident, if necessary. Schedule a free consultation today by calling 281-347-3247 or filling out the online form.
Source:
driversed.com/trending/what-are-most-dangerous-days-year-drive