Most Common Car Defects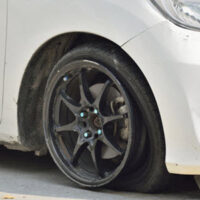 We expect that our vehicles will drive safely with no issues. However, many of us know all too well that a car can break down on the road at any time. A tire may blow out. The engine may suddenly catch fire. The brakes may suddenly fail, causing a car accident.
While many vehicle issues are caused by poor maintenance, some are caused by defects. Cars are made up of thousands of parts, and any one of them can fail at any time. Some failures may be minor; others may be serious and even deadly.
When a defect occurs, the manufacturer can be held liable. This is because they are obligated to make safe vehicles and many are aware of potentially fatal defects but sell the vehicles anyway. Here are some of the most common car defects that led to serious injuries and deaths over the years.
Unintended Acceleration
This is a serious defect that plagued Toyota vehicles in the 2000s. The cars would suddenly accelerate, with no way to stop or even slow down. Toyota finally recalled more than 5 million vehicles a decade later, claiming that the floor mats were the cause. A year later, another 2.3 million vehicles were recalled, with sticky floor pedals to blame.
However, the acceleration issues continued, with almost 2 million more vehicles recalled. Sadly, 89 people were killed in crashes caused by the defect.
Faulty Ignition Switches
Nobody wants their vehicle to suddenly shut off while driving on the freeway, but this was a possibility for millions of GM vehicles due to faulty ignition switches. The issue impacted vehicles manufactured between 2003 and 2011. The sudden shutoffs left drivers with no power steering, brakes, or airbags when they finally crashed. The defect killed 303 people, causing 2.6 million vehicles to be recalled.
Tire Blowouts
In the 1990s, Firestone received more than 3.500 complaints about defective tires. The tread would separate, causing the tires to suddenly blow out. The defect killed 271 people and injured more than 700 others. In 2000, more than 14 million tires were finally recalled.
Exploding Gas Tanks
When a gas tank explodes, it can turn a minor car accident into a deadly one. This was the case for Jeep Liberty and Grand Cherokee vehicles. Crash tests indicated an issue with the gas tanks before the SUVs went on the market, but Fiat, the manufacturer, kept this issue quiet to avoid costly repairs.
Even after 478 deaths caused by the defective gas tank, Fiat refused to admit responsibility. Fifteen years later, Fiat finally recalled 2.7 millions vehicles due to pressure from the National Highway Traffic Safety Administration (NHTSA). The issue, however, was never fully fixed.
Contact a Personal Injury Lawyer 
Being involved in a car crash because of a defective car part can be a frustrating situation. You may not know where to turn. What happens next?
The Houston auto accident attorneys at the West Law Office, PLLC can help. Give us the details and we'll work to ensure you are properly compensated by the manufacturer or other liable party. Schedule a free consultation by calling 281-347-3247 or filling out the online form.