Man Killed In Motorcycle Crash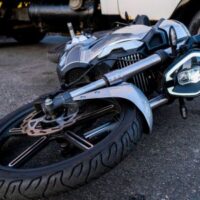 Motorcycles can crash in a variety of ways. Sometimes other vehicles are involved, but in many cases, motorcycles crash due to loss of control, lack of riding experience, and other factors.
A Texas man was recently killed in a solo-vehicle motorcycle crash. The fatal accident happened on the morning of May 20 in College Station.
A 20-year-old man from College Station was riding a motorcycle on a feeder road off Highway 6. He hit a guardrail around Wolf Pen Creek and was ejected from the motorcycle. He died at the accident scene. The area between Holleman Drive and Southwest Parkway was closed for several hours as police investigated. The cause of the crash is unknown.
Causes of Motorcycle Accidents
Motorcycle accidents can happen in many ways, including the following:
Road hazards. Road hazards are more serious for motorcycles than they are for passenger vehicles. That's because they have just two wheels rather than four. A pothole, crack in the asphalt, pile of leaves, sticks, puddles, and other debris can cause a motorcycle rider to lose control and get into a serious crash.
Many motorcycle riders like to show off and go fast, which can have catastrophic or even deadly consequences. A motorcycle that is speeding can be hard to control and stop in time to avoid a hazard. But other motorists may be speeding as well. A speeding vehicle can cause a lot of damage to a motorcycle if it does not stop in time.
Drinking and driving is dangerous, whether you are on a motorcycle or in a passenger vehicle. Alcohol impairs judgment, vision, and reaction times, making an accident more likely to occur. If you drink, don't drive, and if you drive, don't drink. It's just common sense.
Lack of experience. A large number of motorcycle fatalities involve riders with no license. Make sure you have the proper training before getting on a motorcycle. Riding a motorcycle is a lot different than driving a car. Balance and skill are necessary. Take a training course and ensure you have a license before you go out on public roads.
Mechanical issues. Motorcycles need to be maintained, just like motor vehicles. This means they need to have functioning brakes and tires with sufficient tread on them. Mirror and lights should be working as well. To ride your motorcycle safely, inspect it regularly. You may want to have a dealer look at it on a regular basis to ensure everything is in working order.
Contact a Personal Injury Lawyer
Motorcycle accidents can be deadly, whether or not there are other vehicles involved. Motorcycles offer no protection and a collision with a tough object such as a guardrail can easily cause catastrophic or fatal injuries.
A Houston motorcycle accident attorney from The West Law Office, PLLC can help you recover compensation for your injuries. To schedule a free consultation, fill out the online form or call 281-347-3247.
Source:
kbtx.com/2022/05/20/one-person-dead-after-motorcycle-crash-college-station/