Man Killed In Houston Crash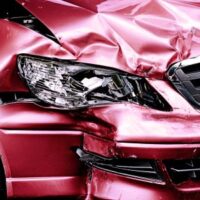 Traffic laws are in place for a reason. They help keep traffic flowing and reduce the possibility of a crash. If all drivers would follow traffic signs and signals, then there would be a lot fewer accidents on the roadways.
Sadly, a failure to yield situation led to a crash in Houston, killing one person. The fatal accident occurred on the morning of August 9 at a gas station located in the 11100 block of Monroe Road.
A 56-year-old man was driving a Nissan Maxima northbound on Monroe Road when he was hit by a Ford Explorer. The SUV had failed to yield the right of way after stopping at a stop sign.
The impact caused the Nissan to hit a tree as well as several gas station support poles. The driver of the Nissan was taken to HCA Clear Lake Hospital, where he later died.
The driver of the Ford, a 19-year-old man, was not injured in the crash. He was questioned by police and later released. No criminal charges have been filed against him yet.
Failure to Yield the Right of Way
When there is a stop sign, stop light, or yield sign, you will need to stop and determine who has the right of way before proceeding. Yielding uses the basic principles of logic, courtesy, and safety, but some drivers rely on assertiveness. This is not a good idea, as assertiveness risks a ticket or even a fatal crash, as seen in this case.
Texas has failure to yield laws in place to reduce these risks. Here are some right of way laws that you should know when traveling the roads in the state:
When making a left turn, you must yield to all pedestrians and traffic.
When making a right turn, you must yield to pedestrians as well as any traffic entering the same lane.
When exiting a parking lot, driveway, or private road, you should yield to drivers already on the road.
If you're driving on an unpaved road, it's your responsibility to yield to drivers on paved roads.
When approaching an intersection with no stop sign or light, you must yield to all vehicles moving through the intersection.
Trains always have the right of way.
Failure to yield can be a serious crime. This act is punishable by fines and points on your license. It could also affect your insurance rate. If the other driver suffered minor injuries, the offense is punishable by fines of up to $2,000. If the other driver suffered serious injuries or death, failure to yield can result in fines of up to $4,000.
Contact a Personal Injury Lawyer
Crashes can occur when drivers don't follow the rules of the road. These accidents can be serious for all involved, resulting in fatality.
Have you been involved in a car accident? If so, seek legal help from a Houston auto accident attorney from The West Law Office, PLLC. We'll assess your situation and help you file a claim for compensation. Fill out the online form or call 281-347-3247 to schedule a free consultation.
Source:
abc13.com/car-crash-on-monroe-road-crashes-into-gas-station-support-poles-man-killed-in-19-year-old-driver-causes-fatal/12114828/