Child Hit, Killed by SUV in Houston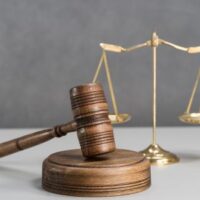 Knowing that your child has been hit by a car is one of the worst fears of just about every parent. Even worse is when the child does not survive their injuries.
Sadly, this was recently the case in Houston. An 11-year-old girl was killed after she was hit by an SUV in west Houston. The fatal accident occurred on the morning of June 1 at the intersection of Westpark Drive and South Gessner Road.
The girl was crossing the road when she fell. That's when she was hit by a Toyota 4-Runner who had the green light. She was taken to Texas Children's Hospital, where she later died.
The driver of the SUV remained at the accident scene. The crash is still under investigation. No criminal charges have been filed at this time.
Child Pedestrian Accidents
When it comes to pedestrian accidents, children face the greatest risks. That's because not all children understand traffic laws. They don't understand how a vehicle could hit them and cause them to suffer serious injuries or death. In many cases, their parents overestimate their children's ability to navigate roads. Knowing basic skills, such as looking both ways before crossing, is important to avoid crashes.
Even when children are careful, they can get hit by a car. This is what happened in this case, when the child fell in the road. Children of any age can be injured in a pedestrian crash, but children under 2 years of age suffer the highest number of injuries as pedestrians, with many hit while playing in driveways, walking on sidewalks, or traversing through parking lots.
Children face a higher risk of injury or death in the following areas:
Streets with many parked cars
Streets with higher speed limits
Areas with undivided highways
Streets without crosswalk signals
Residential neighborhoods
Straight, paved roads
Areas with no designated play areas
As a parent, you should do what you can to keep your child safe. This includes doing the following:
Not allowing children under 10 years old to cross streets by themselves
Crossing at street corners and following traffic signals
Teaching children to look both ways before crossing a street
Making eye contact with drivers before crossing a street
Never allowing children to run into the street.
Not allowing children to play in streets, driveways, and parking lots
Increasing visibility by carrying a flashlight and wearing reflective materials when walking at night
Contact a Personal Injury Lawyer
It can be hard for parents to keep a watchful eye on their children at all times. A child can be seriously injured or killed by a vehicle in just a blink of an eye.
The West Law Office, PLLC can assist you in these emotional situations. Get the legal and financial help you need from a Houston car accident attorney today. Schedule a free consultation by filling out the online form or calling 281-347-3247.
Source:
khou.com/article/news/local/child-killed-houston/285-2dfab08b-6e3d-4c76-9c36-0194462e9083