2 Killed In Crash On Eastex Freeway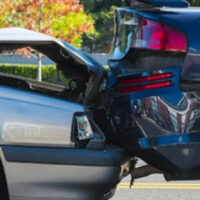 Deadly car accidents happen every day. Sadly, a recent crash in the Houston area killed two people and injured two others.
The fatal accident occurred on the afternoon of June 12 on northbound Eastex Freeway, at Mt. Houston Road. A truck and a Kia Soul were involved in the crash.
Two people were killed in the crash. They have been identified as a man and a woman, both in their mid-30s. Two other people were injured and taken to local hospitals for treatment. Both are in fair condition.
The crash diverted traffic to a nearby exit. It took nearly four hours to clear.
Causes of Fatal Car Accidents
Car accidents can range from minor to severe to fatal. Many wrongful death lawsuits are based on fatal car accidents. What causes an auto accident to be deadly in nature?
Distracted driving. One of the most common forms of distracted driving is texting. Texting requires you to take your hands off the wheel and your eyes off the road, which makes it very dangerous.
Alcohol and drugs are dangerous, as they impair judgment and coordination. More than two dozen Americans are killed by drunk driving every day.
The term "speed kills" is actually true. Driving too fast can cause you to lose control and get into a fatal accident.
Head-on crashes. These types of crashes are often fatal because they involve two vehicles coming toward each other at high speeds. These accidents are often caused by unsafe passing, wrong-way driving, intoxication, confusion, and distractions.
Running red lights. Disobeying traffic signals, such as running a red light, can also result in a serious crash. That's because they often result in T-bone crashes, which often happen at high speeds.
Truck drivers are likely to suffer from fatigue due to long hours behind the wheel. They may fall asleep and run off the road. Exhaustion and illness can also cause drivers to get drowsy and cause an accident.
Poor weather. Ice, rain, and snow can cause havoc on the roadways. They can cause slick roads and poor visibility, both which can cause unpredictable driving conditions. Loss of control, hydroplaning, and spinouts are common.
Lack of experience. Teen drivers and other newly licensed drivers face a high risk of accidents due to inexperience. New drivers may not be able to control their vehicle very well, resulting in serious or even fatal crashes. 
Contact a Personal Injury Lawyer
Car crashes can have deadly results. Driving requires a lot of skill. It's best to be alert and prevent auto accidents whenever possible.
If you or a loved one was injured or killed in a car crash, contact a Houston auto accident attorney from The West Law Office, PLLC right away. We'll help determine liability so you get the compensation you deserve. Schedule a free consultation with our office by filling out the online form or calling 281-347-3247.
Source:
khou.com/article/traffic/eastex-freeway-us-59-deadly-crash/285-857fe984-df1a-4e8e-b15a-1d4c1814025d