1 Killed, Several Injured In After Police Chase Leads To Crash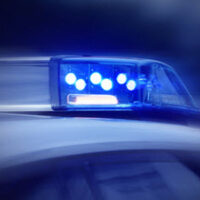 When police are in pursuit of a vehicle, they will often travel across town at high speeds in order to pull over the driver. This activity is dangerous and puts other drivers at risk. It can even lead to deadly car accidents.
Sadly, this was recently the case in Houston, when seven vehicles were involved in a deadly crash. The accident occurred on the evening of January 12 at the intersection of Laura Koppe Road and Lockwood Drive.
A Harris County Sheriff's Office deputy heard about a robbery and exited U.S. Route 59 at Tidwell Road to look for the suspect. He noticed a man in a mask leaving a CVS. He was  getting into a vehicle that matched the description of the robbery vehicle. The deputy tried to pull over the man, but he fled and the deputy chased after him.
The suspect was traveling at speeds exceeding 90 miles per hour. The man got onto Laura Koppe Road and police followed. As the police car drove through the intersection at Lockwood Drive, it collided with another vehicle. The woman driving that vehicle was killed in the crash. Two children in the vehicle, ages 2 and 5, were injured.
The sheriff deputy's patrol car caught fire after the crash, but witnesses were able to pull the deputy to safety. He is in stable condition and is expected to make a full recovery. Several other vehicles were involved in the accident. Three adults were hospitalized with minor injuries. In total, seven vehicles were involved. However, the suspect vehicle was not one of them.
Police Chase Car Accidents
Police chases often involve innocent bystanders. The danger to bystanders is well-documented, with almost all jurisdictions putting restrictions on police chases. Still, police pursuits cause numerous accidents.
There are several reasons why police pursuits lead to car accidents:
Less time to react. Police pursuits can exceed 100 miles per hour. This leaves the other drivers on the road with not enough time to react. At least one driver is bound to make a mistake and cause an accident.
Aggressive driving. Police chases often result in people driving aggressively, such as swerving and cutting off other cars. Sometimes drivers purposely cause crashes in order to block police.
Stress on car parts. Traveling at high speeds leads to a lot of stress on car parts. For example, tires can blow out and the resulting damage can cause accidents.
Contact a Personal Injury Lawyer
Police chases can endanger the lives of innocent bystanders, as seen in this case. These crashes often happen at high speeds and can be deadly in nature.
If you have been injured in a police chase or other type of car crash, the Houston auto accident lawyers at the West Law Office, PLLC can guide you through the process so you get the compensation you deserve for your injuries. To schedule a free consultation, call 281-347-3247 or fill out the online form.
Resource:
khou.com/article/news/local/hcso-unit-deadly-crash-laura-koppe-lockwood/285-62f9d5c7-bda9-469f-9cfe-39334563ae86