1 Killed When Motorcycle Crashes Into Houston Church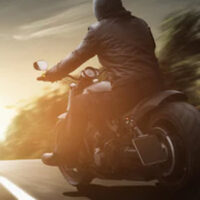 Motorcycles can be extremely dangerous to ride—even three-wheeled ones. A recent crash into a building in Houston killed the driver.
The fatal motorcycle accident occurred on the afternoon of January 14 in the 11100 block of Cullen Boulevard in southeast Houston. The motorcycle was heading north when it left the road for unknown reasons and slammed into the church. The driver, an unidentified man, was taken to a local hospital, where he later died.
Dangers of Three-Wheel Motorcycles
Since three-wheeled motorcycles, or trikes, have an extra wheel, you may think they are safer. But are they really?
Two-wheeled motorcycles are dangerous because they lack stability, control, and protection. Trikes do address the issues with stability and control. The third wheel helps keep the bike stable while going around turns. You don't have to use your body to stay balanced, so there's less chance of tipping over. You turn like you would a car, rather than a bicycle.
Also, trikes have a unique design, with one wheel in the front and two in the back. This is beneficial in two ways. First, it supports your weight better, as there are three points of contact instead of two. This increases traction and equilibrium. Second, the unique design makes the trike stand out. Although they are smaller than passenger vehicles, trikes are still easier to spot than motorcycles because they look different. This makes them less likely to get into a crash.
Another thing to consider is that trikes are wider than motorcycles. Because of this, they can't easily go between cars, unlike motorcycles. This makes them easier to spot in your mirrors or blind spots.
Despite these advantages, three-wheeled motorcycles do share some downsides with their two-wheeled counterparts. They are open machines that offer no protection in the event of a crash. There are no enclosures or airbags. Since most motorcycle crashes occur in the front, you're likely to get ejected from the bike. This can lead to lacerations, road rash, broken bones, head trauma, and a variety of other injuries.
Because of this, wearing protective equipment is essential. Be sure to wear a helmet at all times. Choose a jacket with built-in armor to protect you in the event of a crash. Ventilation and pockets are also a good idea. Also, consider sturdy pants and boots to protect your legs and feet. 
Contact a Personal Injury Lawyer
Any type of vehicle can get into a crash that can result in serious injury or death. Motorcycles are especially dangerous since they offer no protection for the rider.
If you have been injured in a motorcycle crash, you need to understand your legal options. Seek legal help right away from the Houston motorcycle accident lawyers at the West Law Office, PLLC. We'll help you obtain maximum compensation for your injuries. Schedule a free consultation with our office today. Fill out the online form or call 281-347-3247.
Resource:
fox26houston.com/news/1-killed-after-vehicle-crashes-into-building-in-se-houston