Woman Killed in Houston Pedestrian Crash After Driver Goes Unconscious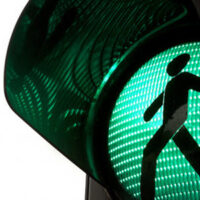 While many people enjoy going on walks around town with friends and family members, these activities can sadly end in a deadly accident. An example of this recently happened in Houston. A driver went unconscious and ended up hitting and killing a pedestrian.
The fatal pedestrian accident happened on the morning of October 19 at 13100 Kimberley Lane, in the Memorial area. A 37-year-old woman was driving a Volvo SUV when she suddenly lost consciousness. She hit a 70-year-old woman who was walking with a friend. The victim had tried to jump out of the way to avoid a crash, but she was hit anyway. She was taken to a local hospital, where she later died.
The driver had a 2-year-old child in the Volvo at the time of the crash. She had hit several signs and curbs before crashing. She may have been heading home at the time.
It is still unknown what caused the woman to lose consciousness. She did not appear to be intoxicated but may have had a medical issue. She is cooperating with law enforcement officials. No criminal charges have been filed against her.
When a Driver Goes Unconscious
If a driver becomes unconscious, what happens next? If the vehicle crashes and someone is injured or killed, who is liable?
Liability is not always clear-cut when the cause of a crash is a medical emergency. Texas and many other states apply what is called the "sudden medical emergency" defense. There are four elements involved:
A situation arose suddenly and unexpectedly.
The situation was not caused by the defendant.
The situation was so serious that it required immediate attention, without time for deliberation.
The person involved did what anyone else in that same situation would do.
Drivers are expected to act in a safe manner when on the road, but sometimes emergencies happen. When a driver loses consciousness, there are three things that must be proven:
The driver suddenly lost consciousness before the accident occurred.
The driver lost control of the vehicle due to the loss of consciousness.
The loss of consciousness was caused by a medical emergency that could have been foreseen.
If all three of these elements can be proven, then the driver may not be considered liable for any damages. However, proving these elements can be difficult. For example, a sudden medical emergency is one in which the driver has no time to recover. They cannot stop the vehicle or pull over. If they develop symptoms and ignore them, leading to a crash, then the issue is no longer considered sudden. 
Contact a Personal Injury Lawyer
Anything can go wrong when a person is operating a motor vehicle. Sometimes things happen beyond a driver's control, such as loss of consciousness and other medical emergencies.
If you or a loved one was involved in a car, pedestrian or other type of accident, seek legal help from the Houston pedestrian accident lawyers at The West Law Office, PLLC. We can offer customized advice and ensure you receive prompt attention for your injuries. Call 281-347-3247 or fill out the online form to schedule a consultation.
Resource:
abc13.com/elderly-woman-dies-after-being-hit-by-driver-in-memorial-area-brittmoore-and-kimberley-lane-pedestrian-crashes-houston-killed-crash/7158218/
https://www.houstonpersonalinjury.law/1-killed-1-injured-in-2-separate-pedestrian-crashes-in-houston/