Where Are The Most Dangerous Spots For Houston Drivers?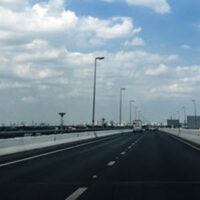 When it comes to car accidents, states and cities are doing a lot to prevent them. Some initiatives include red light cameras, bans on texting and cell phone use, enhanced drunk driving penalties, and required safety equipment in new vehicles.
But are these things working? Maybe not in Houston. The city is seeing even more fatal car crashes than it did a decade ago. What is causing these accidents? Drunk driving and speeding appear to be the biggest factors.
In 2021, 845 people were killed in 791 fatal crashes in Houston. This was the highest number in more than a decade. While many happened on the freeways, two outside areas also saw high numbers of crashes. Those areas were Highway 6 near Barker Reservoir, which had 11 fatal crashes, and the four-mile span between Fountain View and South Gessner, which saw 14 fatal accidents.
Nobody anticipated the increase. In fact, they thought they would see a decrease in fatalities. But due to the COVID pandemic, more people are working from home, which led to fewer vehicles on the roadway. With less traffic, drivers were more likely to take chances, which means speeding and other forms of reckless driving. In a weird way, the traffic jams likely prevented accidents and saved lives.
In the fatal crashes that occurred in 2021, speeding was a factor in more than 30% of them. Intoxication was also common, at 28%. This is not surprising, considering that the Houston area and all of Harris County leads the nation in fatal car crashes caused by drug and alcohol use. In fact, alcohol-related fatalities increased from 2020 to 2021 by 9%.
Changes in Driving Technology
In November 2021, the U.S. House and the Senate passed Advanced Impaired Driving Technology legislation. This bill would require new safety equipment on all new vehicles in the next three years to help prevent drunk and distracted driving.
These new technologies are being developed by the Driver Alcohol Detection System for Safety (DADSS). The systems would monitor the vehicle movement and use a camera and sensors to monitor the driver's head and eye movements. There would also be sensors installed to prevent the vehicle from moving if it is determined that the driver is drunk.
Most cars are already wired for the technology and would just need software added to them to become compatible. It's not a huge cost; just a one-time software fix. New cars could be equipped with this technology as early as 2025. The National Highway Traffic Safety Administration will establish vehicle standards for this equipment.
Contact a Personal Injury Lawyer
Car accidents can happen anywhere, but some places are worse than others. Traffic, speed, and intoxication can all cause deadly crashes.
Car accidents can cause significant financial damages. The Houston auto accident attorneys at The West Law Office, PLLC can help you with the process of recovering compensation for your losses. Schedule a free consultation with our office today. Fill out the online form or call 281-347-3247.
Resource:
khou.com/article/news/investigations/texas-deadly-crash-data-speeding-drunk-driving/285-35cadaf3-4f0e-434b-9d11-7e5c20cfe045