What to Do & Avoid Doing After Getting in A Car Accident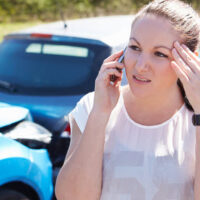 It is easy to feel shocked and stressed if you've just been in an auto accident. However, being prepared ahead of time, and knowing what to do and not to do, can make all the difference in the world in terms of ensuring that you are protected, both physically, and in terms of liability.
Getting Out & Making Sure Everyone Is OK
Even if you think there's been no damage and everyone is fine, it is important that you do not leave the scene and, instead, pull your car off to the side (do not leave it in an area where it could serve as a hazard to oncoming traffic) and make sure everyone is OK.
Contacting The Police, Exchanging Information, & Documentation
Gathering/exchanging information with the other driver(s) and any witnesses and contacting the police to ensure that you receive a police report is also very important. If you are in a jurisdiction where police do not come to the scene if it is a minor accident, make sure that you still get a police report, as this is important for insurance documentation.  Documentation also includes taking notes and photos when it comes to capturing important details, such as any damage to the vehicles and injuries incurred.
Admissions
Be very careful about what you say during this time. Even something as seemingly innocuous as "I'm sorry" can be interpreted as admitting guilt and used against you later on.
Speaking with Insurance Companies Before an Attorney
Keep in mind that it is the goal of every insurance company to limit any payout, and that includes your own insurance company. You should never accept any kind of settlement with an insurance company without first speaking with an attorney and, in fact, speaking with the other driver's insurance company without first consulting an attorney is never a good idea.
Getting Checked Out by A Doctor
Even if you think you are perfectly fine after the accident, it is very important that you seek medical attention right away. Some injuries—and even concussions—can take days to show up, and many of these injuries need to be addressed right away in order to ensure that they do not get worse. You also do not want to potentially deal with the other driver trying to claim that you incurred an injury after, and not due to, the accident, by failing to document your injuries right away.
Contact Our Texas Auto Accident Attorneys
Our experienced Houston auto accident attorneys are here to guide you through what is best in order to ensure that you are your family are protected. Contact us at The West Law Office today to find out more.
/personal-injury-protection-and-medical-coverage-matters-in-an-era-of-distracted-driving-potential-discrimination-when-it-comes-to-insurance/