What Does Auto Insurance Cover?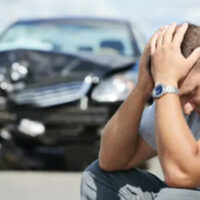 Auto insurance is required for vehicles that travel on Texas' roadways. You may know that your insurance will cover damage to your vehicle if you are involved in a car accident, but it likely covers much more than you think.
Each auto insurance policy is different, but more than likely, your insurer will cover various types of damage, such as medical expenses, theft and damage caused by animals and weather events. Your policy may even cover damage by uninsured drivers and damage caused by an accident you cause in a rental car or someone else's vehicle.
Besides collision coverage and medical payments coverage, it may be helpful to have comprehensive coverage. This type of insurance covers damage that may happen while you're not even in the car. This may include theft, vandalism and weather damage. One weather event to be aware of is a hail storm. There were more than 5,000 major hail storms in 2015.
Hail storms may seem like a minor occurrence, but in some areas, they can cause significant damage. They can break windshields and create dents in roofs, hoods and trunks.
What if you let someone drive your car? For example, maybe you got drunk at a party and had a friend drive you home in your car. Would they be covered in a crash? Typically, a car insurance policy will cover designated drivers, which are people who have your permission to drive your car. If someone steals your car, they do not have permission and are not covered.
What if you get into a crash while driving a rental car? You may be confused because rental companies often want to sell you an insurance policy for the rental car. Do you need it? Your auto insurance policy should extend to rental cars, so the same coverage you have on your car will be on the rental car. Some things, like the rental car company's loss of use or loss in that car's value, may not be covered, however, so many people do opt for extra coverage for these reasons.
Uninsured motorist and gap insurance are two other types of coverage you may have. Uninsured motorist insurance will pay for damages caused by an uninsured motorist or hit and run driver. If you don't have this type of insurance, then you will have to pay out-of-pocket for any costs. Gap insurance, also known as new car replacement insurance, is often required for new vehicles. It will pay the difference between what you owe and the value of your vehicle, which can be thousands of dollars.
Contact a Personal Injury Lawyer
Auto insurance can be confusing. A driver can be involved in various types of accidents and it's helpful to know when something is and is not covered.
Was your car damaged in a crash? Were you injured in an accident? If so, these are situations that your insurance policy should cover. For help with an insurance claim, contact the Houston auto accident attorneys at The West Law Office, PLLC. We will work with the insurance company while you focus on your recovery. Schedule a consultation today. Fill out the online form or call 281-347-3247.
Resource:
nationwide.com/lc/resources/auto-insurance/articles/what-does-car-insurance-cover