Tips for Negotiating the Best Personal Injury Settlement Possible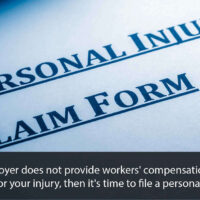 If you have been injured in an accident and are pursuing a personal injury claim, you of course, are likely going to rely on your personal injury attorney to help ensure that you receive the right amount of compensation needed to get you back on the road to recovery. However, it always helps for you to be aware of helpful tips for negotiating that personal injury settlement, as we discuss below.
Identifying Needs & Wants
First, you want to ensure that you have estimated the minimum and maximum range of both what you need and desire. This should be reflected in the demand letter prepared for the insurance company. You and your attorney want to ensure that you are not forced into making a quick decision if an adjuster presents with a sudden take-it-or-leave-it ultimatum.
Don't Move Too Fast… Slow Down, Compare, Counteroffer
Along that same note, do not accept anything too fast. Know that it is common for adjusters to offer you a very low claim initially. Instead, compare what you received from the adjuster to the minimum and maximum range you previously established and go through it with your attorney to ask yourself if it is reasonable. Then, even if it is reasonable, make a counter offer that represents a minor compromise.
Don't Be Afraid To Get Clarification
Know that first offers from adjusters are often lowballs meant to check your understanding of your claim, so do not lower your demand. Request an explanation of any low offers and make sure you go over those explanations in depth with your attorney.
Don't Be Afraid To Use Your Emotional Points
Also keep in mind that you have emotional points to support your claims for compensation and these can be emphasized during your negotiations. Some of these emotional points might be triggered by showing pictures documenting the damage cars, or even serious injuries. In doing so, however, note that not all injuries are marked by visible signs: Concussions, for example, do not necessarily demonstrate visible damage, but instead can involve a significant amount of internal trauma. Do not at any point allow an insurance adjuster to minimize your injuries because they are supposedly not visible enough.
Also know that you should never reduce your demands multiple times before receiving a counter offer from the adjuster, as this is simply a poor negotiation tactic. Instead, if reasons are presented for any low offers, make sure that each one is addressed diligently.
Finally, you absolutely need to work with personal injury attorney if there has been pain and suffering that correlates with a monetary amount, if your claim will likely involve future compensation for ongoing medical care, income loss, etc., and/or if the fault in the accident is in question.
Contact Our Texas Personal Injury & Auto Accident Attorneys
If you have any questions about personal injury lawsuits and negotiations, contact our experienced Houston auto accident attorneys at The West Law Office today to find out how we can help.
Resource:
centraljersey.com/newswire/important-tips-for-negotiating-a-personal-injury-settlement/article_7c17b8de-7e4d-11e9-b070-4f26d805735c.html