Man Shot After Houston Crash In Road Rage Incident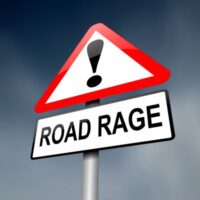 After a car accident, the parties involved are required to pull over and exchange information. However, not everyone does this. Sometimes drivers flee the accident scene. In some cases, they flee to their home or other location, with the other driver following them to get justice. These situations do not always end well, though, with the following party often getting injured or even shot.
This was what recently happened in Houston. A road rage incident left a man shot and injured.
Two vehicles collided at an unknown location in Houston. Neither driver pulled over. However, one vehicle followed the other to a home near Piping Rock Drive. When the following driver confronted the other driver, he was shot.
The injured man drove himself to a nearby gas station. He called for help and was picked up by an ambulance. The ambulance took him a few blocks away and he was airlifted to a local hospital. His current condition is unknown.
It is unknown if the shooter will face any criminal charges. Police are calling this a road rage incident. The incident is still under investigation.
What is Road Rage?
Road rage refers to angry or aggressive behavior by motorists. It can be directed toward other motorists as well as pedestrians and bicyclists.
Road rage can take on many forms, including verbal insults, yelling, honking, angry gestures, blocking and cutting off drivers, tailgating, speeding, and weaving in and out of lanes. In extreme cases, it can result in confrontations, as seen in this case. These confrontations may result in yelling and physical aggression, such as hitting, pushing, or shoving. Weapons and shooting may also be involved. It is not uncommon for people to be injured in road rage situations. Sadly, many are also killed.
You can avoid road rage incidents by keeping the following in mind:
Be patient. Don't be in a hurry. If you need to be somewhere at a certain time, leave earlier to allow yourself extra time.
Use hand gestures appropriately. Keep gestures positive, such as waving to drivers who let you merge. Avoid negative gestures such as the middle finger.
Lay off the horn. Avoid honking out of frustration. This does not help slow drivers and only makes things worse. All it does is make drivers angrier and more aggressive.
Don't tailgate. Tailgating a driver in an effort to get them to pull over or speed up hardly ever works. No matter how slow they're driving, you should keep a safe distance in case they stop suddenly.
Never confront another driver. As seen in this case, a confrontation can lead to a shooting. Confrontations have also led to fatality, so instead of getting angry, just move on without confronting the driver.
Contact a Personal Injury Lawyer
Car accidents can have tragic outcomes. While nobody was killed in this case, someone was shot and injured.
The Houston auto accident attorneys at The West Law Office, PLLC can help you seek compensation for damages suffered in a car accident. We'll determine liability and help you with recovery. Schedule a free consultation today by calling 281-347-3247 or filling out the online form.
Resource:
abc13.com/road-rage-shooting-life-flight-car-accident/11498920/