Man Charged With Intoxication Manslaughter In Houston Crash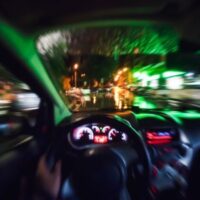 It is important to follow the rules when driving. However, some people fail to do so due to being under the influence of alcohol or drugs.
A man was recently arrested on intoxication manslaughter charges after running a red light and causing a fatal crash. The accident occurred on the morning of November 20 at 9995 Beechnut Street.
The 34-year-old man was heading east on Beechnut Street when he ran a red light. He hit a Toyota Corolla and a Honda Accord that were heading south on the West Sam Houston Parkway service road. Those two vehicles had the right of way.
The driver of the Toyota suffered serious injuries in the crash. He was taken to a local hospital, where he later died. He has been identified as a 65-year-old man. The driver of the Honda was taken to the hospital with minor injuries. The driver who caused the crash was arrested at the accident scene. He was later charged with intoxicated manslaughter.
What is Intoxication Manslaughter?
 In Texas, intoxication vehicular manslaughter refers to driving under the influence of alcohol or drugs and then causing a fatal motor vehicle accident. Even if the driver is not at fault for the accident, they can still be arrested and charged with intoxication manslaughter.
Manslaughter is different from homicide, which requires premeditation, motive, and conscious action. Homicide is intentional, while manslaughter cases are based on negligence. To determine criminal negligence, the driver must have acted in a reckless manner.
If the state attorney can show that the person was operating a vehicle in a public place while intoxicated, it's considered to be reckless. No other proof of reckless driving is required.
An intoxication manslaughter charge comes with strict penalties. It is more severe than a DWI. In fact, it is considered a second-degree felony, with prison sentences ranging from 2-20 years and fines going up to $10,000. There is also a minimum of 240 hours of community service.
After serving time and paying for fines, the person will then need to serve a probation period. In addition, their license will be suspended for as long as two years. They will also be required to pay $2,000 per year to keep their license active for three years after conviction.
The penalties can increase based on various factors. They include a blood alcohol concentration (BAC) 0.15 or above, a prior DWI conviction, a previous manslaughter conviction, an open container found in the vehicle, or a minor child in the vehicle.
 Contact a Personal Injury Lawyer
Traffic signals and stoplights are in place for a reason. When a driver does not obey them, they can be held liable for a serious or even fatal accident.
Get the legal help you need from a Houston auto accident attorney from The West Law Office, PLLC. We'll work hard to get you the compensation you deserve for all your damages. To schedule a free consultation, fill out the online form or call 281-347-3247.
Source:
click2houston.com/news/local/2022/11/22/1-person-dead-another-injured-after-driver-runs-red-light-houston-police-say/