Fifth Circuit Court of Appeals Diverges from Texas Supreme Court Decision in Finding That Injured Driver Can Collect Punitive Damages from Drunk Driver's Insurance Company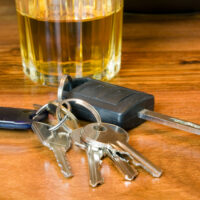 In July, the US Fifth Circuit Court of Appeals (Texas) ruled that when a drunk motorist collides with another car, a plaintiff can collect punitive damages as a result, in spite of the insurance company trying to claim that the incident technically cannot be called an "accident" because it involved a drunk driver (relying on the argument that driving drunk involves an intention to crash). In its decision, the court diverged from previous Texas Supreme Court precedent, which is very noteworthy, as we describe below.
The Case & Precedent
The case stems from a crash that occurred in San Antonio in 2014, where one driver who caused the collision was driving drunk in their employer's vehicle. As a result, the driver who was hit successfully sued both driver responsible and that driver's employer, arguing that that employer had negligently entrusted the driver with use of its vehicle. The jury not only awarded compensatory damages, but punitive damages as well.
However, the insurance company refused to cover the punitive damages, and a Texas District Judge agreed with the company; finding that the policy only covered damages caused by "accidents" and there had not been an "accident" because the driver responsible was drunk. In doing so, the court cited Texas Supreme Court case precedent, which held that an insurance company rightfully denied coverage for an injury involving a policyholder who violently attacked someone while intoxicated because that act was intentional not an actual covered "accident."
Fifth Circuit Finds for Plaintiff
However, the Fifth Circuit disagreed, finding that, because the policy did not technically define the term "accident," the court was able to use the generally-accepted and commonly-understood meaning of the word, and an auto collision involves an accident, especially since the drunk driver did not intend to drive with the hopes of causing a collision. In addition, interpreting circumstances like these as not technically involving an "accident" defies the expectations of everyone who purchases auto insurance and drives a car.
One could also argue that in other cases where one party is found to be grossly negligent (as was the case for the drunk driver here), punitive damages have been awarded.
Contact Our Texas Drunk Driving Accident Attorneys
Every twenty minutes, someone in Texas is hurt or killed due to a drunk driver. This is an important decision, as injured drivers and their families should not be denied damages simply because the other driver behaved more recklessly in drinking before driving.
If you or a loved one has suffered due to a drunk driver in Texas, contact our experienced Houston drunk driving accident attorneys at The West Law Office today.
Resources:
claimsjournal.com/news/southeast/2019/07/08/291824.htm
scholar.google.com/scholar_case?case=1056024014097498778&q=Wessinger+v.+Fire+Ins.+Exchange&hl=en&as_sdt=2006&as_vis=1
/legislators-consider-lowering-blood-alcohol-concentration-limit-bac-to-reduce-drunk-driving-accidents/