Excessive Speeding on the Rise During Pandemic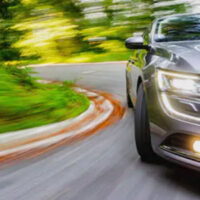 More than 96,000 people in the United States have died from the coronavirus so far and the number of deaths could increase if people don't slow down on the roadways. There have numerous been reports of motorists speeding—even exceeding 100 miles per hour—with the once heavily-traveled streets now empty.
Because people have been forced to shelter in place, that means there are fewer vehicles on the roadways. Instead of having to sit in traffic for hours every day, commuters are seeing wide open highways. They are taking advantage of this by going as fast they can, racking up speeding tickets and causing fatal accidents.
Excessive speed is happening in all parts of the country—even Texas. In Arlington, there were a couple fatal accidents involving speed over Easter weekend. Many motorists are going 30 miles over the speed limit. While most of the reckless driving is happening on the highways, it's also prevalent on city streets as well, where the speed limit is often a lot lower. In some areas, police officers are writing tickets for road racing.
Police officers in Austin are taking action. On May 15, they began enhanced enforcement methods on high-speed and high-traffic roadways across the city. This operation will run across Austin through May 31. The goal is to reduce crashes and dangerous driving behaviors such as  speeding, running red lights and other forms of reckless driving.
In any case, drivers need to follow the rules of the road, including the speed limit signs. It may seem as though speeding will help you get to your destination more quickly, but the time savings are not that significant.
With fewer cars on the roads, some motorists are driving at reckless speeds, even though speeding doesn't necessarily result in saving time on the road. In fact, if someone drives 20 miles over the speed limit over five miles, they are only saving less than two minutes off their commute.
While the overall speed of motorists is increasing, the number of speeding tickets has declined. So has the number of crashes in many areas. This is because of the decrease in traffic volume, which is down by as much as 50% in some areas. However, those using the roadway should be vigilant at all times. This includes bicyclists and pedestrians, as well as those who exercise and jog along the roads.
Now that states are starting to open and loosen stay-at-home restrictions, expect more cars on the roads soon. As always, stay safe while driving and follow the rules to avoid serious accidents.
Contact a Personal Injury Lawyer
Speeding may be fun, but it's illegal and contributes to many accidents. The faster you go, the longer it takes to slow down in an emergency.
If you were involved in a car accident involving speed, the Houston auto accident lawyers at The West Law Office, PLLC can help. We will assess your case and help you understand your rights to compensation. Get started today with a free consultation. Fill out the online form or call  281-347-3247.
Resources:
fox4news.com/news/arlington-says-dangerous-speeding-on-the-rise-as-streets-stay-empty-during-pandemic
worldometers.info/coronavirus/country/us/
https://www.houstonpersonalinjury.law/involved-in-a-hit-and-run-accident-now-what/