Drunk Driver Kills Brother, Woman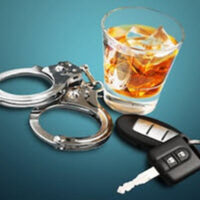 All motorists know better than to engage in drunk driving, but many people refuse to follow the law. Unfortunately, Texas has a very high rate of drunk driving—the highest of all 50 states. Alcohol impairs judgment, slows down reaction time and causes people to make poor decisions—all which can be deadly while driving.
A Texas man was recently charged with drunk driving after causing an accident that killed his brother and a woman. The fatal crash occurred on the evening of August 16 at North Shary and Mile 2 roads in Mission, Texas.
Mario Alberto Juarez, 28, of Penitas, was driving recklessly, at a high rate of speed, when he ran a red light at the intersection. He collided into a vehicle driven by Cynthia Lee Quiroz, 40, who had the right of way. She was seriously injured and taken to McAllen Medical Center, where she later died. Juarez' brother, 35-year-old Julio Cesar Juarez, who was a passenger in his vehicle, also died in the crash.
Investigators found open alcohol containers in Juarez' vehicle. Police officers obtained a search warrant for Juarez' blood. Juraez was also taken to the hospital. Upon his release, he was arrested and charged with DUI and manslaughter with a motor vehicle. Bond has been set at $1 million.
Effects of Drunk Driving
If you are convicted of drunk driving, you'll face a variety of penalties, hardships and other negative aspects. First of all, drunk driving accidents are known to be very dangerous, often causing serious injuries and even death. Those who survive these crashes suffer broken bones, spinal cord injuries, amputation, trauma and brain injuries. They are left unable to work for quite some time and may even become disabled. Those who are injured by a drunk driver can sue for medical expenses, property damage, lost wages, pain and suffering, and other damages.
Besides injuries, a drunk driver can face numerous penalties. Although most DUI cases are misdemeanors, when serious injury or death is involved, it becomes a felony. A person can face hefty fines, jail time, probation and community service. Some may be ordered to take substance abuse classes. The most inconvenient punishment is the loss of their driver's license, which can be frustrating for someone who has to go to work or school. They may be unable to legally drive for months or even years. Those who are able to drive may have to have an ignition interlock device in their vehicle.
Contact a Wrongful Death Lawyer
Driving while intoxicated is no laughing matter. It is a serious issue that can lead to catastrophic injury or even death to innocent victims.
If you or a loved one was involved in a drunk driving accident, get legal help from the experienced Houston drunk driving accident lawyers at The West Law Office, PLLC. We can assess your case and help you hold the liable parties responsible for their actions. The drunk driver could face both civil and criminal penalties. Fill out the online form or call 281-347-3247 to schedule a free consultation.
Resource:
themonitor.com/2020/08/18/man-charged-alleged-drunk-driving-death-brother-40-year-old-woman/
https://www.houstonpersonalinjury.law/the-many-problems-associated-with-drunk-driving-in-texas/