College Student Killed In Drunk Driving Accident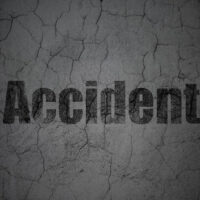 The dangers of drunk driving cannot be mentioned enough. On average, more than 10,000 Americans are killed in drunk driving accidents every year. Sadly, drunk driving often takes innocent lives.
A man was recently killed in a drunk driving crash in Katy. The fatal accident happened on the morning of February 6 at the intersection of Franz Road and Westgreen Boulevard. The victim, a 24-year-old man, was a University of Houston student who was just starting an internship.
Surveillance video from the New Franz Food Mart caught the accident as it happened. A woman
ran a red light at the same time the man entered the intersection in a Mazda. The woman's Ford Fusion slammed into the man's car.
The impact caused the man's car to flip over. Debris was scattered all over the parking lot. The woman walked away from the crash, but later returned showing signs of intoxication.
The woman faces multiple criminal charges for intoxication manslaughter as well as hit and run, since she did not render aid to the man. This was not her first alcohol-related offense. She allegedly was on bond for another DUI.
The victim's brother says the intersection is dangerous, with drivers speeding there all the time. He actually was involved in a crash at that same intersection a few years ago. He was hit by a driver who also ran a red light.
How Drunk Driving Affects Judgment
Drunk drivers get behind the wheel because they  do not know how much their driving ability has been affected. A drunk driver cannot accurately judge the speeds and distance of other vehicles. They also cannot respond to possible dangers because the ability to multitask is also affected.
Even small amounts of alcohol can dramatically slow down reaction time. They might find it hard to immediately react when something unexpected occurs, such as a pedestrian suddenly crossing the street. Alcohol intoxication can slow down reaction time by as much as 30%.
Alcohol affects the brain and central nervous system, which can cause a loss of coordination and control of muscles, making it harder to operate a vehicle. Vision and hearing also become impaired. It's not uncommon for drunk drivers to experience blurred or double vision. Another thing to keep in mind is that alcohol impairs judgment and reasoning. It can be hard for the driver to gauge right from wrong and good from bad.
Contact a Personal Injury Lawyer
People need to be wary of alcohol use before driving. Every driver knows the dangers, but not all take them seriously.
Have you or a loved one been injured or killed by a drunk driver? Let the Houston auto accident attorneys at The West Law Office, PLLC help you get compensation for damages. Fill out the online form or call 281-347-3247 to schedule a free consultation.
Resource:
click2houston.com/news/local/2022/02/07/caught-on-camera-uh-student-hit-and-killed-by-suspected-drunk-driver-at-katy-intersection/