Car Accidents Among the Elderly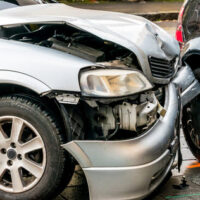 People are living longer nowadays, which means that seniors are staying independent for longer. This means that many are still behind the wheels of their vehicles even as they hit 80 and 90 years old and beyond. In 2017, nearly 44 million licensed drivers in the United States were over the age of 65.
However, driving at older ages poses concerns. Seniors drive less than younger adults, but are more likely to get killed in a car crash. There are several reasons for this. Older Americans are more likely than younger drivers to experience health issues, such as arthritis and dementia, that make driving difficult. Weaker muscles and increased inflammation can make it hard to move quickly. Many take medications, which come with side effects such as drowsiness. This is never good when a person is driving. Also, as people age, eyesight and hearing worsen, making it harder to avoid car accidents. 
While a person cannot be forced to stop driving simply because of their age, most states have restrictions on driver's license renewal once a person reaches a certain age. For example, in Texas, once a person reaches age 79, they must renew their license in person. They must also pass a vision test. They may also be required to take a driving test if there is any question about whether or not they can operate a vehicle safely. 
Staying Safe as an Elderly Driver 
While not all car accidents can be prevented, there are some things that seniors can do to stay safe while driving. The most important thing is to always wear a seatbelt. Even if you are just driving a few miles, wearing a seatbelt can save your life. All drivers and passengers should wear one.
Another tip is to drive when safe. Try to limit driving to good weather during the day. It is harder to drive at night, when vision is low. Weather conditions such as rain and fog can also limit visibility and make driving more difficult.
If you are unsure about your driving abilities, find an alternate form of transportation. Have someone else drive or call an Uber. You can also use public transportation, if available.
Also, stay sober. Drinking before driving can greatly impact judgment and reaction times. If you do drink, have someone else drive. Don't take the risk. Many drunk driving accidents result in fatality. Plus, if you are convicted of a DUI as a senior citizen, you may never be allowed to drive again.
Contact a Personal Injury Lawyer
Driving abilities tend to decrease as a person gets older. Seniors experience mental and physical declines that can negatively impact how well they can safely drive a car.
If you are involved in a crash, whether you are an elderly or younger driver, get help from the Houston auto accident lawyers at The West Law Office, PLLC. We can assess your case and ensure you receive the compensation you deserve for your damages. Call 281-347-3247 or fill out the online form to schedule a free consultation.
Resources:
.cdc.gov/transportationsafety/older_adult_drivers/index.html#:~:text=In%202017%2C%20almost%207%2C700%20older,for%20motor%20vehicle%20crash%20injuries.&text=This%20means%20that%20each%20day,injured%20in%20motor%20vehicle%20crashes.
dps.texas.gov/DriverLicense/elderlydrivers.htm#:~:text=In%20addition%20to%20the%20regular,pass%20a%20vision%20test%2C%20and