2 Killed While Making U-Turn At Houston Intersection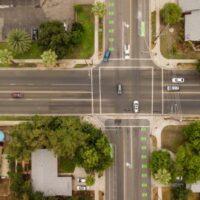 Making a U-turn at an intersection is always a risky proposition. You have to look for vehicles coming in various directions, especially if you don't have the right of way. If you make the turn without yielding, you have a high chance of getting into a serious accident.
Unfortunately, this was recently the case in Houston. A vehicle made a U-turn without yielding, causing a crash that killed its two occupants. The fatal crash occurred on the evening of May 1 on South Post Oak, near Anderson Road, in southwest Houston.
The accident happened when the driver of a Jeep that was heading south on South Post Oak made a U-turn in front of an SUV driven by a 17-year-old. The two vehicles collided. The driver and passenger in the Jeep died at the accident scene.
The SUV had the teen driver and two children inside. All three were taken to a local hospital, where they are in stable condition. Alcohol is not believed to be a factor in the crash. Police say that while making a U-turn at that particular intersection is legal, drivers do need to yield to oncoming traffic before doing so.
What is Meant By Right of Way?
Right of way refers to who goes first when vehicles, pedestrians, and bicyclists all meet on the road at the same time. Typically, the vehicle that arrives at the intersection first has the right of way, although this will depend on if there are traffic signs and signals in place.
If you are driving straight without lights, intersections, or crosswalks, you have the right of way. This means that you do not have to stop for cars entering the roadway. However, there are things you need to watch out for, such as:
You always need to watch out for people in the roadway, whether or not they are in a crosswalk.
Cars turning. You'll need to slow down for vehicles in front of you that are turning. Hopefully, they will alert you with their turn signals and brake lights.
Emergency vehicles. You must always yield to any emergency vehicle with sirens and flashing lights. Always pull over to get out of their way if you see them.
School buses. Be extra alert when school buses are in the area. You will need to stop for buses that are dropping off or picking up children.
While bicycle riders must obey the same laws as other traffic, sometimes bicycles may get in your way, so always slow down and give them enough room.
Contact a Personal Injury Lawyer
Driving on the road with other vehicles involves yielding and following right-of-way laws. When a driver does not yield to others, serious and even deadly accidents can ensue.
A Houston car accident attorney from The West Law Office, PLLC can help you if you have been injured in a crash. We'll guide you through the legal process with ease. Get started with a free consultation. Fill out the online form or call 281-347-3247.
Source:
click2houston.com/news/local/2023/05/02/driver-passenger-dead-in-2-vehicle-crash-involving-17-year-old-in-sw-houston-intersection/