2 Killed In Wrong-Way Crash In Houston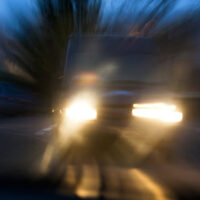 Wrong-way driving has become more prevalent in recent years. In some larger cities, head-on crashes caused by drivers traveling in the wrong direction happen on a regular basis. Unfortunately, these types of accidents tend to result in fatality.
This was recently the case in Houston, when two people were killed in a wrong-way crash. The fatal accident occurred on the morning of January 8 on the Westpark Tollway.
A driver in a Chevy Equinox was traveling in the wrong direction, going west in the eastbound lanes. Law enforcement officials received several calls about the driver, but it was too late to stop the vehicle. The Equinox hit a private ambulance just before Fondren Road. The ambulance was not transporting any patients at the time.
One person was killed in each vehicle. It is not known if they were drivers or passengers. One person in the ambulance survived and is in stable condition. One person was ejected from the Equinox. Another person was removed from the vehicle and is in critical condition. Both vehicles were destroyed so badly that they are unrecognizable.
That area of the tollway was closed for several hours. The crash is still under investigation. Police are still trying to determine where the wrong-way driver entered the freeway and whether or not alcohol was involved. The tollway does have wrong-way signs that illuminate to warn drivers.
Wrong-Way Driving on the Rise
Wrong-way driving has increased dramatically in the past decade. The biggest factor is drunk driving, with most accidents caused by an alcohol-impaired driver. Wrong-way driving can also be caused by a lack of visibility as well as a lack of signs, fatigue, unfamiliarity with the area, and distracted driving.
Some states are taking steps to alert drivers and law enforcement officials about driving in the wrong direction. For example, some highways have red warning reflector dots and extra warning signs in place. Some even have sensors to inform police when there is a  wrong-way driver so they can take quick action.
If you're a motorist, you can take steps to prevent being involved in a wrong-way crash. Your best bet is to travel in the middle lanes of the freeway. This is because many impaired drivers will drive in what they think is the slow lane, but because they are traveling in the wrong direction, it is actually the fast lane. It's safest to be in the middle lanes because you can move to your left or right to avoid a head-on crash with another driver.
Contact a Personal Injury Lawyer
While some wrong-way crashes are accidental in nature, some occur due to intoxication, fatigue, and other factors. Drivers need to be alert while behind the wheel.
Wrong-way driving often leads to deadly crashes. If you or a loved one has been a victim, count on the Houston auto accident attorneys at The West Law Office, PLLC for legal help. We'll help you get a favorable outcome. Fill out the online form or call 281-347-3247 to schedule a free consultation.
Resource:
abc13.com/wrong-way-crashes-houston-traffic-westpark-tollway-and-fondren-two-killed/11440953/