2 Killed In Houston DWI Crash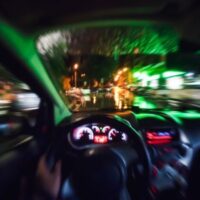 Unfortunately, Texas is a state with one of the highest numbers of drunk driving deaths. These numbers tend to increase around the holidays. Sadly, a drunk driving crash in Houston during Thanksgiving weekend has left two people dead.
The fatal drunk driving accident happened on the evening of November 27 at Veterans Memorial Drive and Moorebrook Drive. A pickup truck was heading north on Veterans Memorial Drive when it T-boned another pickup truck going through the intersection.
Both pickup trucks landed in a ditch. The driver of the second truck, a 62-year-old man, died at the accident scene. His passenger, a 60-year-old woman, was taken to a local hospital, where she later died.
The driver that caused the crash, a 44-year-old man, was taken to Ben Taub Hospital. He suffered critical injuries in the accident. The man showed signs of intoxication, so police plan to get a blood sample from him while he is at the hospital.
The man is facing charges of driving while intoxicated (DWI), but police believe those charges may be upgraded based on the two deaths. Speed was also a factor in the accident.
Drunk Driving Around the Holidays
Drunk driving is a threat all year long, but it is especially prevalent around the holidays. Christmas, Thanksgiving, the Fourth of July, Labor Day, and Memorial Day are days in which drunk driving tends to increase. Each of these holidays saw a 21% share of accidents except for Christmas, which saw the fewest fatal drunk driving accidents, at 15%.
Most drunk driving fatalities happen on state highways. Texas and California see the most drunk driving fatalities during the holidays. Harris County, Texas, saw the largest number of these accidents.
Another interesting fact is that drunk driving crashes during the holidays are deadlier than when these crashes occur during other times of the year. Drunk driving crashes during the holidays account for 112 fatalities per 100 crashes. This is compared to 110 fatalities per 100 crashes on non-holidays.
Age-wise, younger people are more likely to be killed in drunk driving crashes during the holidays. Those between the ages of 25 and 34 make up the highest proportion, at 25%. The next highest proportion is those ages 35 to 44, at 17%. Tied at 15% are those ages 21 to 24 and those ages 45 to 54. All other age groups had a fatality rate of 10% or less.
Contact a Personal Injury Lawyer
Even though it is illegal, many motorists drive while intoxicated. Alcohol or drug use before getting on the roadway is never a good idea.
Drunk driving causes a lot of serious accidents due to both the physical and mental effects. If you have been involved in such a crash, the Houston drunk driving accident attorneys at the West Law Office, PLLC can assess your case. We will determine liability and help you get the compensation you deserve. Schedule a free consultation today by filling out the online form or calling 281-347-3247.
Resource:
abc13.com/deadly-crash-driving-while-intoxicated-veterans-memorial-moorebrook-drive/11277009/