2 Injured In Houston Hit And Run Crash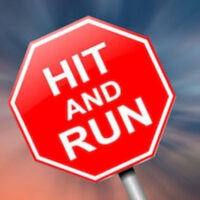 Car accidents can lead to serious injuries, which is why it's important for crash victims to get immediate medical care. This does not happen when a driver flees the accident scene, leaving victims on their own.
Two people were injured in a hit and run accident in Houston. The incident happened on the morning of June 5 at the North Freeway and Beltway 8 intersection.
A Chevy Suburban was heading east on the Beltway 8 feeder. At the same time, a Ford F-150 was traveling on the North Freeway feeder road. The two vehicles collided at the intersection. The driver of the Ford F-150 fled the scene.
Police responded and found a man and a pregnant woman injured inside the Chevy Suburban. Both were taken to a local hospital. The pregnant woman suffered internal bleeding. Her condition and the condition of her unborn baby are unknown. The man's current condition is also unknown.
Police have not yet caught the driver who fled the accident scene. There is no known description, although witnesses say it was a man.
Hit and Run Crash Characteristics 
There are many factors that can make hit and run crashes more likely to occur. Lighting, roadway design, and crash location can increase the likelihood of hit and run crashes. In general, the greater the visibility of a potential crash—such as more lighting or more potential witnesses—the less likely a hit and run accident will occur.
Hit and run crashes are more likely to occur at night, particularly between midnight and 4
a.m. This is likely because lower visibility increases the chance of being able to escape the accident scene without being detected. Another thing to consider is that those who drive late at night are often engaging in risky behaviors such as driving while intoxicated or driving without a license. In these situations, a driver is more likely to decide to flee the scene of a crash.
The type of roadway can also affect hit and run crashes. Hit and run crashes are more likely on undivided roadways, as well as roads with lower speed limits.
Urban areas also have higher rates of hit and run crashes. This is likely due to higher population density, as well as the fact that pedestrians account for a large proportion of hit and run fatalities. In some cities, the rate may be as high as 40%. 
Contact a Personal Injury Lawyer
Drivers know that they are supposed to stop after being involved in a car accident, but not all people do. The driver may be breaking the law in some way.
If you have been involved in a hit and run accident or other type of crash, seek legal help from a Houston auto accident attorney from The West Law Office, PLLC. We'll help you get the attention you need for your injuries. To schedule a free consultation, fill out the online form or call 281-347-3247.
Source:
click2houston.com/news/local/2022/06/05/pregnant-woman-among-2-injured-in-hit-and-run-crash-in-northeast-houston-police-say/