Woman Killed In Multi-Vehicle Crash Near Atascocita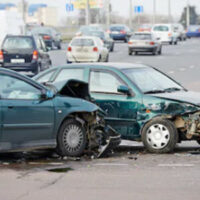 It's bad enough when two vehicles are involved in a crash. When three vehicles are involved, the results can be deadly.
Sadly, a woman was killed in a multi-vehicle crash near Atascocita in Harris County. The fatal accident occurred on the afternoon of June 17 on West Lake Houston Parkway.
A woman was driving a Honda Civic when she exited a private driveway. She was hit by a BMW  in the 19300 block of West Lake Houston Parkway, near FM 1960. After the crash, both vehicles went into the southbound lanes, causing the BMW driver to hit a Jeep.
The driver of the Honda, a 59-year-old woman, was taken to a local hospital, where she later died. It is unknown if there will be criminal charges filed. The crash is still under investigation.
Multi-Vehicle Crashes
Most crashes involve one or two vehicles. A multi-vehicle accident involves three or more vehicles. Many of these crashes are caused by poor visibility and tailgating. Motorists get too close to vehicles in front of them and fail to adjust their driving based on road or weather conditions. Chain-reaction crashes can happen when there is good visibility but there are road hazards such as black ice, especially around a curve.
Multi-vehicle crashes can happen anywhere but they tend to occur on highways, where high speeds are involved. In some cases, vehicles may get hit multiple times, trapping occupants inside. There are also situations in which a vehicle can catch fire due to the impact of an accident and the fire can spread quickly, causing burns to multiple people. These situations make multi-vehicle accidents especially deadly, despite vehicles having seatbelts, airbags, and other safety measures in place. These crashes are often so severe that they close down roadways for many hours or even days so that crews can investigate and clean up.
Some serious multi-vehicle crashes occur during the winter, when roadways are slick due to ice, snow, and rain. These pileups may involve dozens of vehicles. In some cases, more than 100 vehicles have been involved.
In December 1994, a crash in San Antonio involved 127 vehicles. Fortunately, nobody was killed, but there were 67 people injured. In November 2012, a 150-car pileup in Jefferson County killed two people and injured 100 more. But the worst crash in Texas history happened just last year. In February 2021, freezing rain caused a 133-vehicle pileup near Fort Worth. Six people were dead and at least 65 were hospitalized. The accident left many people trapped inside their vehicles for a long time.
Contact a Personal Injury Lawyer
Car accidents can be catastrophic or even fatal depending on the impact involved. There can be injuries and other damages involved.
A Houston auto accident attorney from The West Law Office, PLLC can help you get compensation for your damages. If you were injured by someone else's negligence, contact us today. Schedule a free consultation by filling out the online form or calling 281-347-3247.
Source:
click2houston.com/news/local/2022/06/17/woman-dead-after-3-vehicle-crash-in-northeast-harris-county-sheriff-says/