Woman Killed in Crash During Police Chase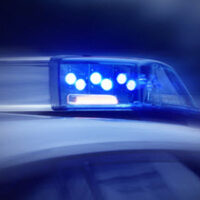 Police chases may be fun to watch on TV, but experiencing one in real life is never a good time. Innocent people are often involved. Their vehicles may get involved in an accident and any occupants may suffer serious injuries or even die.
Sadly, this was recently the case in Houston, when a 75-year-old woman was hit by a young man who stole a vehicle and led police on a chase. The car was stolen on September 6. The woman was hit and killed the following morning. She has been identified as a pastor at the Church of the Living God and a mother of a Houston Police Department sergeant.
The woman was hit by an 18-year-old man who, along with another man, had stolen a Dodge Charger the day before. The man plowed into three vehicles that were stopped at a red light on the morning of September 7 in the 7500 block of Martin Luther King Boulevard, near Van Fleet Street. Inside one of those vehicles was the 75-year-old woman, who was just two miles away from her home. She died at the accident scene. The woman is being remembered as a kind woman who was loved by many people.
The man and his passenger were hospitalized in critical condition. There were two bystanders who were also taken to a local hospital with injuries.
Police were notified about the stolen vehicle when a woman was hit twice on September 6. She exited her Dodge Charger and was robbed at gunpoint by two men dressed in camouflage and a ski mask. The men stole her vehicle. The woman used a device to track her vehicle and tell police where to find it. When police found the car and tried to pull over the driver, that was when the chase ensued.
The crash occurred after the police chase. Police were in pursuit of the Dodge Charger just before the accident. However, police lost sight of the vehicle and ended their pursuit about a mile from the accident.
The man has been charged with felony murder, which occurs when someone commits a felony and a death results. In this case, the underlying felony is grand theft auto.
Unfortunately, car accidents caused by police chases are a serious issue in Houston. The city has more car chases than Austin, Dallas, and San Antonio combined. Sadly, many people are injured and killed by these high-speed crashes.
Contact a Personal Injury Lawyer
Police officers often think they are doing the right thing by chasing suspects who have stolen vehicles or broken other traffic laws, but this often leads to innocent people being killed in crashes.
A Houston auto accident attorney from The West Law Office, PLLC can help you after a car crash. Count on us for physical and financial recovery. Schedule a free consultation today by calling 281-347-3247 or filling out the online form.
Source:
houstonchronicle.com/news/houston-texas/crime/article/gloria-collins-chase-crash-18356927.php