Importance of Medical Documentation in Personal Injury Cases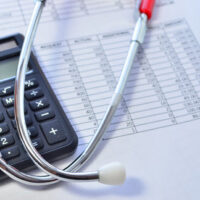 Personal injury cases can be tricky. Whether you have been injured in a car accident, slip and fall, medical malpractice case, workplace accident, or other incident, you need to prove your case. This means you need to have evidence of what happened and the injuries you sustained.
Photos and witness accounts make good evidence. So do police reports and paychecks showing lost wages.
However, if you have been seriously injured, you'll want to have documentation showing what injuries you sustained. This means showing your medical records, bills, and other documentation to ensure you are compensated for surgeries, rehabilitation, medications, medical appointments, travel costs, and other medical expenses. If you are trying to get as much compensation as possible, here's how medical documentation can help your case.
Show That Injuries Were Caused by the Accident
Insurance companies and the defense team will often claim that a victim's injuries were not caused by the accident. They may claim that the victim's injuries were pre-existing or caused by some other event.  Medical records can dispel these claims.
Prove That Your Injury Was Not Pre-Existing
Speaking of pre-existing injuries, your medical records can show that the injuries are new and did not happen before the accident. Records of doctor visits can show that the injury did not exist before the accident. You can sign a release to get these records and your doctor can testify.
Show What You Have Endured
Medical records show every medical procedure that you have gone through. The insurance company or judge and jury (if going to court) can show everything involved in the treatment process. If you have been put through surgery, your medical records will show notes from the procedure. There will be details as to what was removed, what was repaired, and whether stitches, plates, and screws were involved. Medical records can show medications you are on, therapy, rehabilitation, and any other treatment and procedures. All this can help determine damages.
Prove Pain and Suffering
Medical records go beyond bills and statements, which may show how much you paid or still owe. Again, medical records show what you have endured, which can help the jury understand how much money you should receive for pain and suffering. Medical records can show the severity of your injuries, which is tied to pain and suffering.
Contact a Personal Injury Lawyer
Medical documentation can serve as crucial evidence in a car accident or any other personal injury case. Medical records, lab tests, and reports can all prove your case and hold the responsible party liable for your injuries and other damages.
If you have been injured by someone else's negligence, count on a Houston personal injury attorney from The West Law Office, PLLC to help you get the documentation you need to prove your case. Schedule a free consultation with our office by filling out the online form or calling 281-347-3247.
Source:
jdsupra.com/legalnews/the-importance-of-medical-documentation-4714762/