Importance of Hiring an Attorney Before Talking to the Insurance Company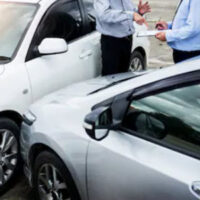 You just got into a fender-bender. Who should you contact first: your insurance company or a lawyer?
For minor car accidents, hiring a lawyer may cost you more in the long run. If the accident was your fault or the damage was minor, then it's probably best to just let your insurer work it out. However, if your car was totaled, you suffered serious injuries and are unable to work, then there's a lot at stake. You could potentially be out hundreds of thousands of dollars without the right representation.
While an attorney is not necessary for every car crash, there are many ways in which a lawyer can be helpful as you deal with the effects of an accident. Read on to learn more.
Lawyers Can Help Deal With Insurance Companies
One thing to keep in mind is that your insurance company is not your friend. You may hear the slogans about how they're "like a good neighbor" and how you can count on them when life goes bad, the truth is that insurance companies aren't really looking out for your best interests. They are concerned only about one thing: their bottom line. They want to keep their money. When they give you money, they lose profits. That's how businesses work. Therefore, they want to lowball you. They want to offer you as little money as possible.
That's why hiring a lawyer may be necessary for larger cases. If you suffered significant damages in a car crash, make sure you have an aggressive lawyer on your side who will ensure you obtain the compensation you deserve.
Lawyers Can Prove Liability
Insurance companies rely heavily on police reports to determine fault. If the accident was clearly the other person's fault, but the insurance company is putting the blame on you, then you may need to take things a step further. Lawyers can collect the facts and effectively present them in court in your favor.
Lawyers Give You a Better Chance of Success
When it comes to car accident cases, you have only one chance to prove yourself. Once you accept an offer, you can't go back. Don't settle with regrets. Having a lawyer on your side gives you the best chance of success. A lawyer will aggressively represent you in court and help you avoid mistakes. Lawyers know the right steps to take, so if you're afraid of screwing up, then get a lawyer's advice before proceeding.
Lawyers Know the Law
Lawyers know the time limits that apply. In Texas, you have two years from the date of the car crash to file a personal injury claim. Your lawyer can help you meet all the deadlines so you don't lose out on compensation. Even if you are just one day late, you will lose your right to recovery.
Contact a Personal Injury Lawyer
For major car accidents, it may not be a good idea to deal directly with your insurance company. You're bound to get short-changed. Let an experienced lawyer fight for your legal rights.
The Houston auto accident lawyers at The West Law Office, PLLC will help you get the compensation you deserve after a car accident. To schedule a consultation, fill out the online form or call 281-347-3247.
https://www.houstonpersonalinjury.law/important-information-to-get-before-leaving-the-scene-of-an-accident/