Difference Between PIP Coverage and MedPay Coverage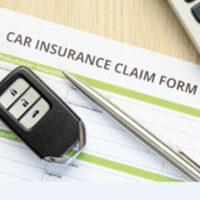 If you own a vehicle, you probably pay a lot of money for insurance. Auto insurance protects you in the event of a car crash. It can pay for vehicle damage, medical bills and other damages you suffer in an accident. You may be paying for collision and comprehensive damage, as well as bodily injury, but do you have PIP or MedPay coverage? What do these types of insurance do and do you really need them?
PIP and MedPay are both types of insurance that pay for medical bills incurred in a car accident. However, they are not created equal. They offer different benefits, so it's a good idea to understand what each has to offer and which one will work best for you.
What is PIP?
Personal Injury Protection, or PIP, offers comprehensive coverage. It pays for not only medical expenses incurred in a crash, but it also covers 80% of lost wages as well as loss of services (such as household chores you can no longer do), regardless of fault. However, most states have alcohol exclusion laws that apply. This means that if you were driving while under the influence of alcohol or drugs, your PIP coverage will not cover your expenses. Texas is one of the states that have alcohol exclusion laws.
PIP offers protection for both you and your passengers, but it requires a copayment or deductible before you can use it. In Texas, you can opt for either PIP or MedPay., but you don't have to have both coverages. However, it can be helpful to have both. If you exceed your PIP limits, for example, your MedPay benefits will kick in and pay the difference.
The minimum amount of PIP coverage required in Texas is $2,500. However, you should opt for as much coverage as possible. Many insurance companies will sell you at least $10,000 in coverage.
PIP benefits DO NOT have to be paid back to your insurance company out of the settlement funds from the claim against the at  fault party.
What is MedPay?
Medical payments coverage, also known as MedPay, is designed to cover medical expenses that occur in a car accident. While you may have separate health insurance, it may not cover everything. MedPay helps fill in any gaps caused by high deductibles or low limits. So if your health insurance is subpar, MedPay is a good coverage to have just in case.
MedPay coverage will also protect you if you suffer injuries as a pedestrian or while you are riding a bicycle. It also pays for dental care or funeral expenses caused by a car accident.
Medpay benefits HAVE TO BE PAID back to your insurance company out of the settlement funds from the at fault party.
Contact a Personal Injury Lawyer
Do you have sufficient auto insurance in the event of an accident? Will you be able to pay for medical expenses caused by a serious crash?
Texas roadways are crowded and busy. Make sure you have the protection you need. If you have been involved in a car accident, contact the Houston auto accident lawyers at The West Law Office, PLLC. We can assess your insurance situation and help you get the compensation you deserve for your damages. Schedule a free consultation by calling 281-347-3247 or filling out the online form.
Resource:
insure.com/car-insurance/pip-medpay-coverage.html#:~:text=PIP%20is%20more%20comprehensive%20coverage,wages%20and%20loss%20of%20services.&text=MedPay%20and%20PIP%20are%20coverage,than%20bodily%20injury%20liability%20insurance.
https://www.houstonpersonalinjury.law/excessive-speeding-on-the-rise-during-pandemic/