Common Injuries After A Car Accident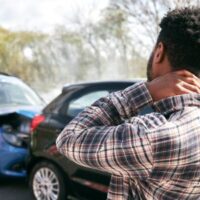 Nobody wants to be involved in a car accident. Such an event can result in vehicle damage, injuries, stress, and inconvenience. While nobody wants to deal with the insurance company, probably the biggest issue you'll have to deal with is injuries.
While some injuries may be minor and go away on their own after a few days, some injuries are more severe and may require extensive medical care, such as surgery, rehabilitation, and medication. Here are some of the most common injuries you may experience after a Texas car accident.
Whiplash
When you think of car accident injuries, whiplash is probably the first thing that comes to mind. This occurs when your neck and head move in different directions and at faster speeds than usual due to the impact of the crash. This causes strains to your muscles and ligaments. While whiplash is typically not permanent, it can be very painful and last for several weeks. Physical therapy and medication may be helpful.
Bruises/Lacerations
The impact of your car colliding with another vehicle or object can cause you to get injured, even if you're wearing a seatbelt. You may even suffer bruises from your seatbelt working to protect you from getting ejected. You could also hit your head on the steering wheel or window. Your knees could also be affected by the impact, causing cuts or bruises. The good news is that these injuries tend to go away on their own after a week or so and require no medical attention.
Broken Bones
The impact of a car crash can cause your body to collide with parts of your vehicle and put your bones under stress. This can lead to broken ribs, legs, arms, and other body parts. While broken bones are not usually permanent and will heal with time, they can be painful and require surgery, rest, and recovery for a month or two.
Traumatic Brain Injuries
If you hit your head with a lot of force on a part of your car, such as the steering wheel or windshield, it could cause a concussion or other brain damage. Brain damage can range from mild to severe and can be permanent. At the very least, it could change the way your body functions. It could even impact your emotions and mobility. Brain injuries can take a long time to treat, plus they can be expensive. It's not uncommon for medical bills to exceed hundreds of thousands of dollars.
Contact a Personal Injury Lawyer 
No two car accidents are the same, but they tend to cause similar types of injuries. Even if you are involved in a minor crash, you could suffer from serious physical or mental conditions, so seek prompt medical treatment.
If you have been involved in an accident, make sure you receive the compensation you deserve. The Houston auto accident attorneys at the West Law Office, PLLC will provide you with personalized advice and make sure you receive physical and financial recovery. Schedule a free consultation by calling 281-347-3247 or filling out the online form.
Resource:
natlawreview.com/article/8-most-common-car-accident-injuries-and-what-to-do-about-them