Bicyclist Killed In Houston Crash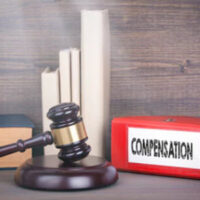 Bicycles are supposed to co-exist with vehicles on the roadway, but this is easier said than done. Many motorists don't enjoy having to share the road with bicycles, which are smaller and not as fast. Plus, bicycles are harder to see, making accidents between bicycles and motor vehicles more likely.
Sadly, a bicyclist was recently killed in a crash when it was hit by a vehicle. The fatal crash happened on the evening of October 26 in southeast Houston.
A vehicle and bicycle collided in the 5500 block of Sunbeam Street, near Martin Luther King Boulevard. Houston police arrived at the accident scene and found the bicyclist dead. The driver remained at the crash site.
It is not yet known if the driver will face criminal charges. The accident is still under investigation.
Bicycle Safety
There are things that both bicyclists and motorists can do to prevent bicycle accidents. First, here are some things bicyclists can do:
Wear a helmet. While a helmet won't necessarily prevent crashes from happening, they can keep your head safe if you are involved in one.
Plan your route. The best route is one with light traffic. Try to travel on bike paths and roads with very few cars.
Use lights. Place lights and reflectors on your bike to make it more visible, which is especially helpful at night.
Make sure your bike works. Flat tires and defective brakes aren't safe and put you at a higher risk of an accident.
Follow traffic signs and signals. Stop at stop signs and yield to other vehicles, just like you would do if you were driving a car.
Stay alert. See and hear what's around you by not using headphones or texting while riding.
Watch for road hazards. Potholes, rocks, gravel, leaves, roadkill, and debris can all cause a bicycle to lose control, so be on the lookout for these objects in the road.
Use a backpack. Avoid trying to carry objects while riding your bike, as this can cause you to lose control.
Here are some things motorists can do:
Keep your distance. Give bicyclists enough room and do not pass them too closely.
Be patient. Don't tailgate or drive aggressively around bicycles.
Obey the speed limit. Slow down in areas where there are a lot of bicyclists.
Stay alert. Bicycles are smaller than vehicles, so be aware of your surroundings and avoid distractions.
Be careful in driveways and parking lots. It can be hard to see bicycles while backing up, so back up slowly and look all around you.
Contact a Personal Injury Lawyer
Bicycle accidents are often catastrophic or fatal in nature, especially when high speeds are involved. Victims should exercise their legal rights.
The Houston auto accident attorneys at the West Law Office, PLLC can assess your case and ensure you get the compensation you need to physically recover. Let us fight your case. To schedule a free consultation, fill out the online form or call 281-347-3247.
Resource:
click2houston.com/news/local/2021/10/26/bicyclist-dies-after-being-hit-by-vehicle-in-southeast-houston-police-say/