2 Killed In Houston Wrong-Way Crash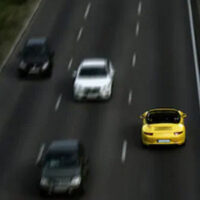 When two vehicles are traveling in opposite directions and they collide, the results can be disastrous. In a recent car crash in Houston, the results were fatal, killing two people.
The fatal accident occurred on the morning of July 18 on the Eastex Freeway at North Loop 610. A woman was in the northbound lanes of the freeway but was traveling south. She crashed into a vehicle with five people inside. Her vehicle caught fire.
The wrong-way driver, an unidentified woman, was killed in the crash. She died at the accident scene. A 2-year-old inside the other vehicle was taken to a local hospital, where they later died. Four others—a mother, father, and two young children—were seriously injured in the crash. All were taken to local hospitals in critical condition.
A police officer had spotted the wrong-way driver before the crash, but could not stop it in time. It is believed that the wrong-way driver was under the influence of drugs or alcohol at the time of the crash. The accident is under investigation. 
What Causes Wrong-Way Accidents?
When we travel on the roadways, we trust that other motorists will follow traffic laws and keep everyone safe. Unfortunately, that does not always happen. Driver error causes serious accidents, and many of these happen because a vehicle is traveling in the wrong direction.
There are several reasons why wrong-way accidents occur:
Statistics show that most wrong-way accidents are caused by a driver intoxicated by drugs or alcohol.
A distracted driver who is focused on their phone or passengers may inadvertently enter a freeway the wrong way or go down the wrong way on a one-way street. This can cause a head-on accident.
Road construction. Road work may require motorists to take detours, and without proper signage or directions, a driver may get confused and hit another motorist head-on.
Lack of proper signage/lighting. Traffic signs help keep people safe. When a Do Not Enter is obscured by a tree, for example, a motorist may miss it and enter a freeway incorrectly. A lack of proper lighting can also cause wrong-way accidents, especially at night.
Old age. Elderly drivers are more likely to cause wrong-way crashes than younger drivers. This is likely due to health issues such as dementia and vision loss, which tend to occur as we age.
It's a good idea to avoid wrong-way crashes, as they are more likely than other types of accidents to be fatal. This is because two vehicles are coming at each other, usually at high speeds, and when they collide, the impact and forces involved can cause fatalities. Those who survive often suffer catastrophic injuries.
Contact a Personal Injury Lawyer 
Traffic laws are in place for a reason. When a driver fails to follow them, it can lead to catastrophic and even fatal accidents.
Car accidents can cause major injuries. Seek compensation for your damages with help from the Houston auto accident attorneys at The West Law Office, PLLC. Get the advice you need for physical and financial recovery. Fill out the online form or call 281-347-3247 for a free consultation.
Resource:
abc13.com/wrong-way-crash-houston-wrongway-59-wrong-way-eastex-freeway/10895113/