2 Killed In Crash-Suicide On Highway 249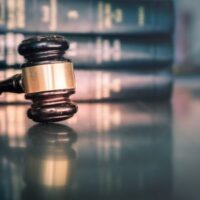 Car accidents happen all the time on Texas' busy roadways. However, what made a recent crash in Houston so unique is that it ended in an unusual way.
In a strange twist of events, after the crash, one of the drivers got out of his vehicle, went up a connector ramp, and threw himself over the edge. The man died from his injuries.
The incident happened just after noon on December 15 on Highway 249, near North Sam Houston Parkway West. Two vehicles collided, causing one to roll over. The man who caused the crash then got out of his vehicle and jumped off the Highway 249 southbound ramp connecting it to North Sam Houston Parkway West. He died at the scene.
A person in the other vehicle was airlifted to a local hospital, where they later died. A sheriff's deputy witnessed the crash, but it is unknown why the crash occurred. It is also unknown why the man jumped off the overpass. The road was shut down for more than three hours as police investigated.
Common Causes of Car Accidents
Car accidents can be caused in various ways. The most common ways include the following:
Distracted driving. This is the top cause of crashes. Many motorists try to multitask, causing them to lose focus of the road. This lack of attention often causes serious accidents.
Drunk driving. Driving while intoxicated is also a serious issue. Alcohol consumption affects your body in many ways. It makes your body slow to respond, so it affects judgment and reaction times. Your chances of being involved in a crash increase dramatically. Plus, alcohol consumption affects balance and can cause you to slur your words.
As the saying goes, speed kills. Even going 5-10 miles per hour above the speed limit can be dangerous. You have less time to slow down in order to avoid an accident. Plus, the faster you go, the more likely you will be killed in a car crash.
Running intersections. Green means go, red means stop. However, many drivers drive through intersections when the light is red. This means they may collide with vehicles that have the right of way. This can lead to a T-bone, rear-end, or head-on crash, all which can be very serious.
Driving at night. Visibility decreases at night, making it harder for drivers to see what is in front of them. Drivers may hit vehicles in front of them or even drive in the wrong direction, causing a head-on crash.
Contact a Personal Injury Lawyer
Car accidents can lead to rollovers and other situations that can lead to extensive vehicle damage and death. Make sure you get adequate compensation for your damages.
The Houston auto accident attorneys at The West Law Office, PLLC can assist you if you have been involved in a car crash on Houston's busy roads. Contact us today to schedule a free consultation. Fill out the online form or call 281-347-3247.
Resource:
abc13.com/houston-traffic-highway-249-wreck-sam-beltway-crash-tomball-parkway/11344176/