2 Injured When Police Chase Ends In Wrong-Way Crash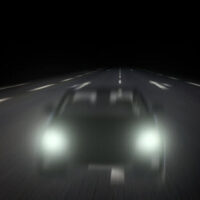 Police chases happen for a variety of reasons. Sometimes drivers are speeding and refuse to pull over. There are cases where a driver has stolen a vehicle and decides to evade police.
This was recently the situation in Houston and it led to a wrong-way crash. While nobody was killed, a couple people were injured. The accident happened on January 19 on Interstate 10 near West Loop.
Undercover police officers were in the area of Spring Branch when they spotted a stolen truck. The officers went after the truck and called for backup. Marked police vehicles caught up with the vehicle at Hempstead and the West Loop and that was when a chase ensued.
The driver of the stolen truck got on the westbound I-10 ramp, traveling in the wrong direction. Police stopped chasing him because he posed a danger to other drivers. After a few minutes,
a K9 unit saw that the stolen truck had crashed into three other vehicles. The man fled the accident scene on foot but police quickly caught him and arrested him.
The man and another person were taken to a local hospital to be treated for injuries. The man who stole the truck is facing criminal charges, which will be determined by the Harris County District Attorney's Office. It is possible that the man may have been on drugs — possibly PCP — at the time of the accident. The westbound I-10 ramp headed to the West Loop was closed for some time after the crash, but later reopened.
Why Police Chases Are Dangerous
Fortunately, nobody was seriously injured in this crash, but police chases do often become dangerous. They often kill innocent victims, which makes them controversial. Why chase a vehicle only to end up killing someone else? What is the purpose of that?
Police chases don't only kill innocent bystanders. They also kill suspects and police officers. In fact, thousands of people have been killed in high-speed police chases over the years. Statistics show that police chases are deadlier than hurricanes, tornadoes, and lightning combined. Despite this, the practice of police pursuits continues, even though they don't do anything to stop further violence.
Many advocate groups and police reformers have repeatedly called for police departments to stop car chases once and for all. However, the nature of law enforcement in the United States has made it difficult to stop these deaths, even though they are avoidable.
 Contact a Personal Injury Lawyer
Police chases can cause drivers to act in abnormal ways. They may speed excessively or travel in the wrong direction.
If you have been involved in any type of crash, seek legal help from a Houston auto accident attorney from The West Law Office, PLLC. We work hard to provide you with the individualized attention you deserve. Schedule a free consultation by filling out the online form or calling our office at 281-347-3247.
Source:
khou.com/article/news/local/wrong-way-crash-i10-ramp-west-loop/285-b1e29e2e-9dcb-4f00-9b89-24ba3c700a4b