10 Vehicles Involved In Houston Accident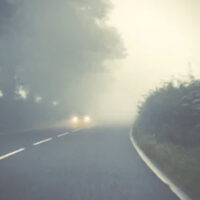 While most accidents involve just two cars, some are pileups that involve almost a dozen vehicles. That was recently the case in Houston, when 10 cars collided after hitting a patch of ice in the road.
The crash happened on the evening of February 3 in the vicinity of Westpark Tollway and FM 1464. Ten vehicles hit ice in the westbound lanes. Those involved suffered minor injuries.
Other roads in Fort Bend County were shut down overnight due to ice. The roads were treated and opened by the next morning.
Crashes Caused by Bad Weather
Driving is fun in the summer, when the roads aren't marred by ice, rain, and snow. But once winter rolls around, driving becomes treacherous.
Weatherwise, Texas gets a little bit of everything—even snow in some places—along with hurricanes and tropical storms. These weather conditions can make the roads dangerous. Unsuspecting drivers can cause pileups, as seen in this case.
What to Do in Bad Weather
The best thing you can do in bad weather is just stay home. Don't drive in it, if possible. If you must drive in it, keep the following in mind:
Slow down. Overpasses and bridges tend to freeze first, so take it easy in these areas. Do not speed up or suddenly change direction or you could skid.
Maintain visibility. Winter weather makes it harder to see, so keep windows clear. Use windshield wipers, remove ice, and keep the defroster running. Pull over if visibility gets too bad.
Use headlights. Headlights can help with visibility—not just for you but other drivers as well. Use them all times of the day, especially in the rain and snow.
Don't cross standing water. You never know how deep a puddle may be. Don't risk crossing it, especially if you have a small vehicle with little clearance. Find an alternate route instead.
Turn off cruise control. Don't let your vehicle be in control in poor weather conditions. It's best to turn off cruise control and brake or speed up as needed.
Keep an emergency kit on hand. You should have an emergency kit in your car in case you are ever stuck on the roadway. It should include a first aid kit, flashlight, tool kit, spare tire, drinking water, nonperishable foods, car changer, jacket, blanket, and extra clothing.
Be patient. Don't be in a hurry to get to your destination. Avoid speeding and quick braking, as you can hydroplane or lose control.
Contact a Personal Injury Lawyer
Weather conditions can cause roads to become slippery, making accidents more likely to occur. Drivers need to exercise caution in poor conditions.
Ice, rain, snow, and fog can all make it harder to see while driving. The Houston auto accident attorneys at The West Law Office, PLLC can help you with the claims process following a car crash. Schedule a free consultation today to learn more. Fill out the online form or call 281-347-3247.
Resource:
abc13.com/westpark-toll-road-10-car-accident-crash-fm-1464/11536681/