1 Killed In DUI Crash In Houston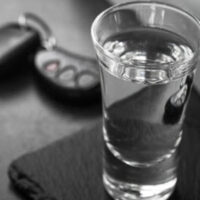 One drunk driver is bad enough. When there are two drunk drivers on the road, and they collide with each other, the results can be severe and even fatal.
Sadly, this was the case on the evening of August 27 in Houston. Two drunk drivers hit each other, killing one person. The fatal car accident occurred at the intersection of Jackrabbit Road and Blazey Drive.
The incident occurred after a white vehicle ran a stop sign. It then crashed into a pickup truck, with the impact pushing both vehicles into a nearby ditch. The driver of the white vehicle, an unidentified man, was taken to a local hospital, where he later died. It was later discovered that both drivers were drunk.
Consequences of Drunk Driving 
Alcohol is a sedative that can cause serious effects to a person's body. It can impair a driver's coordination and decision-making skills. It can also slow down reaction time, making it difficult to avoid an accident or even drive properly. Drunk drivers endanger not only themselves but everyone on the road, making accidents more likely to occur.
Driving while intoxicated is a serious crime that comes with many consequences. It comes with legal ramifications such as jail time, fines, license suspension, community service, substance abuse classes and treatment, and more. You could also face long-term consequences such as long-term license loss, high insurance rates, and a criminal record.
There are other consequences to consider as well. If you get in a car accident while drunk, you could seriously injure yourself. Many people suffer traumatic brain injuries, paralysis, amputation, broken bones, and even death from these crashes. It can take a lot of time and money to recover from these injuries.
There's something else to consider. If you injure or kill someone due to your drunk driving, that can be a heavy emotional burden. You will have to live with that forever.
Those between the ages of 21 and 25 are most likely to drive drunk. Those who drive drunk are likely to do it not just once, but multiple times. Approximately one-third of drunk drivers are repeat offenders.
Drunk driving is illegal in all 50 states. In Texas, a person is considered drunk if their blood alcohol content (BAC) is above 0.08. However, it is important to know that a person can be considered impaired before they reach that amount.
Contact a Personal Injury Lawyer 
Driving while intoxicated is never a good idea. It comes with a lot of consequences and, as seen in this case, it can lead to fatalities.
If you have been involved in an accident involving a drunk driver, seek legal help from the Houston auto accident attorneys at The West Law Office, PLLC. Our experienced team will assess your case and help you obtain compensation for injuries and other damages. Schedule a free consultation with our office today. Fill out the online form or call 281-347-3247.
Resource:
news4sanantonio.com/news/local/two-drunk-drivers-collide-one-pronounced-dead