1 Killed After Vehicle Plunges Into Bayou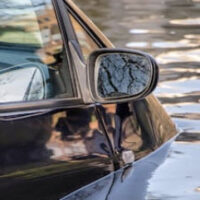 When it comes to driving, there is no room for error. Speeding, reckless driving, and other negligent driving behaviors can quickly lead to a fatal crash.
This was what happened in Houston. A car drove off a bridge, landing into a bayou and killing one person. The fatal accident occurred on the evening of July 17 on N. Loop East Freeway, near the Kirkpatrick Boulevard exit.
A Chevy Tahoe was speeding on the N. Loop East Freeway when it missed the exit and went off the road. The SUV hit an embankment and went airborne. It then hit the support pillars of the bridge and landed in the bayou below. The impact of the crash caused the passenger side of the vehicle to get stuck to the support pillars.
There were three men inside the Tahoe. One passenger ended up in the water. He died at the accident scene. Another passenger was hospitalized with critical injuries, while the driver suffered minor injuries. All three men were related to each other.
Speed appears to be a factor in the crash. It is possible that the driver could face manslaughter charges.
Car Crashes on Bridges
Many drivers fear going on bridges, and for good reason. Thousands of people are injured or killed in bridge-related crashes every year. Accidents on bridges are 10 times more dangerous than accidents on other roads. This is because the space is more confined, making things more nerve-wracking.
Accidents on bridges come with risks, such as:
Chain reaction collisions. There is a lack of space on a bridge, which means there is little room to maneuver on a bridge in order to avoid an accident.
Side impacts. Bridge barriers can be helpful in providing protection for cars, keeping them from driving off the sides and into any water or underpasses. However, at the same time, a vehicle can sustain an extreme side-door impact if pushed into a bridge barrier. This can crush the car as well as cause serious injuries to passengers who are pinned between the barrier and other cars.
Forced overboard. With any bridge, there is a risk that in an accident your car may go over the edge and plummet into water or crash into an underpass. The risks increase if there is a chain reaction collision.
Bridge collapse. While rare, too much weight can cause a bridge to collapse, forcing a vehicle into the water below.
Contact a Personal Injury Lawyer
Driving requires significant skill. One wrong move can cause a serious accident, such as going off the road and falling into a body of water.
If your car accident was caused by someone else's negligence, a Houston auto accident attorney from The West Law Office, PLLC can help. We'll give you the right advice based on your situation. Get started with a free consultation. Fill out the online form or call our office at 281-347-3247.
Source:
khou.com/article/news/local/houston-traffic-fatal-crash-610-hunting-bayou/285-8f24b429-9f38-4158-a674-1a767af8aef7